Should You Wait to Apply for an FHA Streamline Refi?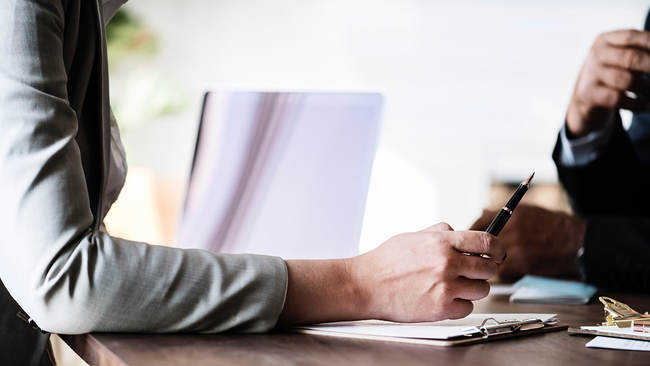 Published May 11, 2022
Homeowners who are planning for their retirement know that an FHA streamline refi can provide more favorable loan terms. You may feel like there's no time like the present to seek an FHA streamline refinance. Perhaps you're concerned that waiting to get a new loan could lead to missing better opportunities. Even if you still have the minimum required time left on your mortgage, remain patient. Paying off your previous FHA-insured loan ahead of retirement is an ideal way to reduce your future bills. You can also avoid paperwork hassle and perhaps meet your goals faster by doing an FHA streamline refinance.
Nonetheless, acting on any impulse to get a new term through an FHA streamline refi is inadvisable. If you wait to become eligible for this type of refinance, some of the potential FHA streamline benefits may include:
No appraisal fee

Refinancing even with a lower home value

Refinancing with a lower credit score

Refinancing despite a higher debt-to-income ratio

Lowering your MIPs
Review your existing FHA loan before pursuing a new one or consider switching to a conventional mortgage refinance loan. Even if retirement is fast approaching, make sure to keep the long-term benefits in perspective. Gathering all of the necessary paperwork and making sure that you're eligible when the timing is right can offer security to you and your family.
What are the types of FHA streamline refi loans?
You already know the basics about FHA streamline loans from when you first secured one. But it's important to remember that not all FHA streamline types offer the same features. Two types of FHA streamline refinance loans are:
Credit-qualifying:
Lenders review your income, credit report, and credit score
Lenders assess your DTI ratio
Borrowers typically obtain lower interest rates
Non-credit qualifying:
Lenders often do not verify your income or check your credit
Fewer factors influence a lender's final decision
Borrowers with lower credit or those looking for a speedy process can benefit
Keep in mind that you cannot always choose your FHA streamline refi method. You may need to get a credit-qualifying loan if you:
Will add or remove a borrower
Assumed a mortgage after getting divorced
Took over a loan less than six months ago
Will pay more than 20% of the previous mortgage payment
How to become eligible for an FHA streamline refinance
Homeowners already benefit from the fact that FHA streamline refinances require minimal borrower credit documentation and underwriting. You can also refinance several types of properties. These can include your primary, secondary, or non-owner-occupied residence.
Before you refinance using an FHA streamline loan, make sure you're aware of the existing eligibility requirements. If you must wait before you can get an FHA streamline refi on your existing FHA-insured mortgage, it's best to prepare.
1. Carefully manage your existing mortgage.
Paying your mortgage on time is important for a number of reasons. One of the most crucial reasons is that making your monthly payments shows lenders that you'll be a reliable borrower. Borrowers must have a six-month history of meeting their existing mortgage payments before seeking an FHA streamline refinance loan. In the past year, you are allowed to have paid one mortgage payment no more than 30 days late. However, you must have your original loan be current as you close on your new one.
2. Prove an FHA streamline refi benefits you.
The FHA does not regard you wanting to shorten your repayment term as a net tangible benefit (NTB). You will need to indicate that an FHA streamline loan can offer you a distinct benefit. Lowering the combined principal and interest, along with your annual mortgage insurance premium, is an NTB. You must lower the rate by at least 5%. Another type of NTB is if a streamline refinance lets you substitute your adjustable-rate mortgage with a fixed rate.
3. Remain patient.
Along with making your payments, you must wait a certain period before refinancing. If you closed on your existing FHA mortgage less than 210 days ago, you're not yet eligible for an FHA streamline refi.
4. Speak with a lender.
If you're still unsure about whether you qualify for an FHA streamline refinance, make an appointment with one of our mortgage consultants. We can introduce you to the best loan programs that will assist you in meeting all of your financial goals. Schedule an appointment online or call us at (866) 885-1083.
Pros and cons of a streamline refinance
It's important to remember that all types of loans have certain benefits and drawbacks. The advantages and disadvantages will also differ based on your financial circumstances. When you speak with us, we'll help you make the most of your FHA streamline refi. In the meantime, take some time to review the basics:
Pros:
Easy method of improving your existing FHA loan terms

Minimal paperwork

Quicker loan closing period

Less expensive closing costs
Cons:
New upfront mortgage insurance premium

Your original mortgage date and loan amount influence new premium amount

Loan origination and title search fees

You cannot exceed the $500 cash-back limit
Ignoring the drawbacks in favor of the benefits of any loan can hurt you. That said, what doesn't work for one person may be manageable for another homeowner. Sitting down with one of our qualified professionals can help you determine what disadvantages are negotiable and which are too significant for your needs.
Next steps with American Financing
Deciding whether to get an FHA streamline refi may take time. It's easy to get swept up in finding the most competitive rates, especially if your financial standing is strong or you are approaching retirement. Although waiting a required period or simply choosing to wait may make you uneasy, don't stress.
Taking a pause can prevent you from making any decisions you'll regret. If you have doubts, the right lender can determine whether you're eligible, as well as best suited, for a big change. Our mortgage consultants will also work with you to help ensure that you secure the best possible deal.