The Best Times to Explore a Cash-Out Refinance VA Loan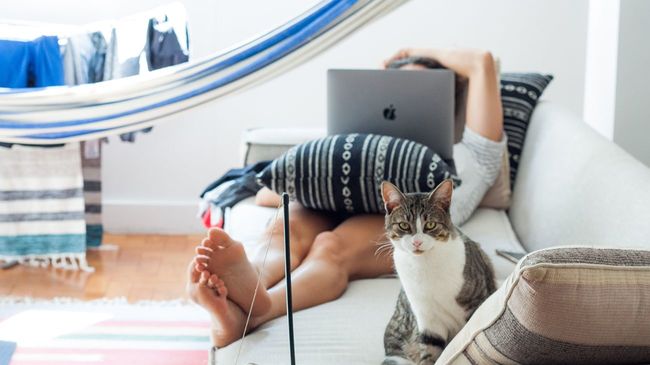 Published May 19, 2022
If you're a veteran or active military service member who is looking for access to financing, then consider pursuing a cash-out refinance VA loan. Perhaps you have an upcoming project or even an investment in mind. Whether you do or don't already have a VA, you may be eligible as a homeowner to make the switch into a fresh mortgage. You can utilize a cash-out refinance to tap into your home's equity and make these short- or long-term goals attainable.
You will likely seek this type of loan for specific reasons. There are also certain circumstances that may have you questioning whether the timing is right to refinance. It may make sense to explore this VA loan type if you:
Need assistance paying other bills. Using a cash-out refinance VA loan can help you get funds for home improvement projects. The projects can help increase your home's overall value. The specific loan type can also help you get money at lower interest rates.
Need cash for closing costs. If you get a VA cash-out refinance, you cannot roll your closing fees into your loan's balance. You can instead use your cash and pay for these closing costs.

You have a specific project or investment in mind. Whether you want to remodel your kitchen or fund a child's college education, a cash-out refinance can provide access to the necessary funds. 
Whatever your motivation, there are clear steps homeowner veterans can take to determine their mortgage refinance eligibility. In this article, we'll not only help you understand these steps, but we'll also help you get started on an application.
Who qualifies for a cash-out refinance VA loan?
Homeowner veterans can access multiple VA loan options. Once you've determined whether a cash-out refinance is best for you, or how to get the paperwork started, you should speak to a mortgage specialist. Speaking to a professional can help you determine whether you qualify. You can also learn how to use the loan so that it benefits you or your family over time.
To qualify for a VA cash-out refinance, you must:
Plan to live in the home that you will refinance

Qualify for a home loan Certificate of Eligibility

Meet the VA and lender's expectations of credit, income, and any additional standards
A cash-out refinance VA loan should benefit you for the long term. Part of that means making sure you use a refinance for the right reasons. To that end, we don't advise that homeowners pull out home equity to fund certain frivolous expenses, like a luxurious vacation.
If you find that a home improvement project can wait, consider other time sensitive matters. You can use this loan to pay off debts, like those related to education or healthcare. Make sure that you have exhausted other student debt repayment options before tapping into your home's equity. As a veteran, you may be entitled to certain other benefits. 
How to improve your credit before refinancing
Building good credit may seem time-consuming, but it's one of the best paths to living your best financial life. If you meet the service eligibility requirements for a cash-out refinance VA loan but could improve your financial standing, building credit can help. Remember that your credit score relates to different factors over time. The areas to address are connected to the following four steps:
Review the accuracy of all credit reports. Make sure that your accounts and any negative credit report marks are legitimate. You can request your reports to check them. If you see any errors, immediately file disputes with the responsible party.

Acknowledge and address any potential risk factors. Certain accounts can hurt your credit score. You can also damage your score by submitting too many credit card applications in a small window of time. You shouldn't try to get a cash-out refinance VA loan to improve your score. In these cases, speak with one of our consultants about other immediate solutions.

Pay your bills in a timely manner. Paying off all outstanding expenses can improve your credit score. Late or "delinquent" payments will show up for seven years on your credit report. Although the effect will lessen with time, don't become compliant. Set payment reminders or put your recurring bills on autopay.

Take care of your credit utilization. Most people will recommend keeping your credit utilization rate under 30%. The highest credit scores tend to have a rate of 10% or less. You can manage your utilization to secure a cash-out refinance VA loan by paying down a revolving credit debt. You can also pay more than once during a billing cycle.
If you're curious to learn about a VA cash-out refi or our other VA mortgage options, get in touch. American Financing is a rising member of the VA's list of top 300 lenders. Our consultants will help veterans and their families make the most of their loan benefits. Call (866) 885-1083 or get started with an online application.
How to apply for a cash-out refi on a VA loan
You likely already know that VA home loans are attractive for military families. A cash-out refinance VA loan comes with no down payment or mortgage insurance. This is a government-backed loan. Along with supporting qualifying veterans and active-duty military members, some surviving spouses can apply for a mortgage through the VA. As you start the application process for a VA loan, you should:
Gather your paperwork: You will need your bank statements, W-2 forms, and pay stubs. You will also need your Certificate of Eligibility. You can request your COE online or by mail using VA Form 26-1880.

Review your credit score: If you're unsure about your credit standing, our consultants are eager to assist you. To ask any cash-out refinance VA loan questions, schedule a 10-minute meeting with us. We can also get you pre-qualified if you are ready now.

Submit an application: Our mortgage consultants can help you complete a mortgage application in one hour. Scheduling a meeting can help us bring you a step closer when securing your VA loan pre-approval.
Switching VA loans may feel overwhelming, but the right lender can streamline the process. Our consultants will help ensure your comfort and that you understand your new VA loan before you make any major decisions.