Can I Use a Cash-Out Refinance to Buy a Second Home?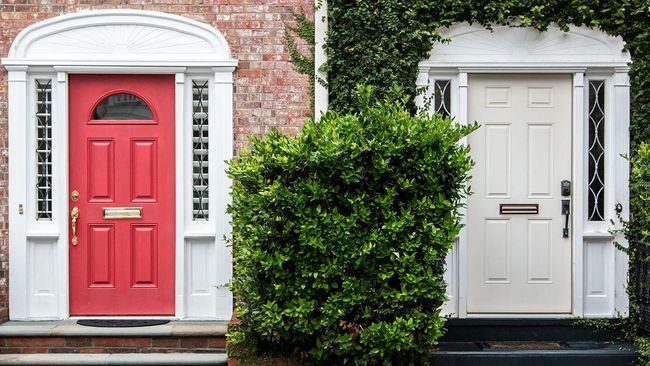 Published July 14, 2022
Yes, you can use a cash-out refinance to buy a second home. A cash-out refinance can provide you with a large lump sum to be used for whatever you want. Homeowners sometimes wonder whether they can use the funds from their refi to make a down payment on a new property. If you have the financial means to manage two mortgages, a cash-out refi could be a great way for you to access a sizable down payment.
Fortunately, it is possible for homeowners to use a cash-out refinance to buy second homes. If you're thinking about buying a second property, you should understand how cash-out refinancing works and how you can qualify. 
How to use cash-out refinance to buy second home
The process of applying for a cash-out refinance to buy second homes is similar to the process of applying for your original mortgage. Your lender will request information about your income, assets, and debts to confirm that you can afford the loan. Additionally, you'll need to schedule a home appraisal to determine how much your home is worth. This allows your lender to calculate how much cash you can take out.
You should receive your cash payment within a few days of closing on the refinance. Once you have the funds, you can use them for any purpose. Some homeowners wait to begin their home search until they receive their cash from the refinance, and others begin searching for a second home before they close on the refi. 
Qualifying for a cash-out refinance to buy a second home
Because cash-out refinances are riskier for the lender, borrowers may face stricter requirements when applying for cash-out refinances to buy second homes. Most lenders require a credit score of at least 620 for a refinance. Additionally, you'll likely need a debt-to-income ratio of 43% or less, which means that no more than 43% of your monthly income can go toward mortgage payments and other debts. 
The key requirement for a cash-out refi is to have more than 20% equity in the property. Lenders almost always require borrowers to keep at least 20% equity when refinancing, but you can receive any additional equity in cash. For example, if you owe $140,000 on a $200,000 property, you have 30% equity in the home. A cash-out refi of 80% of the home's value amounts to $160,000. First, the funds will be used to pay off your original mortgage balance of $140,000. Now, you can use the remaining $20,000 as a down payment on your second home. 
Benefits of using a cash-out refinance to buy second home
There are several benefits to using cash-out refinances to buy second homes. Although a cash-out refi may have a slightly higher interest rate than a traditional refi, your interest rate on a refinance will likely be much lower than your rate on a personal loan or another type of debt. When you're trying to access enough cash for a down payment, a cash-out refi is one of the most cost-effective options.
Taking cash out to buy second homes is especially helpful in certain market conditions. If home prices are starting to rise rapidly in your area, you may not want to wait until you save up a down payment. By completing your cash-out refi and buying the second home as soon as possible, you can secure a lower price for the property before the value rises. 
Other lending options
Homeowners with equity in their primary residences have other options in addition to cash-out refinances to buy second homes. For example, you might opt for a home equity loan instead, which provides a lump sum payment for up to 80% of your home equity. This may be preferable if mortgage interest rates are high and you don't want to replace your original home loan with a higher interest loan. 
Similarly, you could use a home equity line of credit (HELOC) to access your home's equity. With a HELOC, you can continually borrow from the line of credit until you reach the limit. 
An All In One Mortgage is another option that gives you access to your home's equity. This home loan functions as a mortgage, a HELOC, and a bank account. You can easily make extra payments toward the loan's principal, but you can also use the equity to make a large purchase, such as a down payment. 
Cash-Out Refinance for Second Home Purchase FAQ
How much cash can you get from a cash-out refi?
The amount you can borrow varies depending on your individual circumstances and on your lender's regulations. Typically, lenders allow homeowners to borrow up to 80% of their home's value for a cash-out refinance. This means that you can receive a cash payment of 80% of the home's value minus the amount you still owe on your mortgage. 
How soon after an initial home purchase can you get a cash-out refinance loan?
In most cases, borrowers must wait at least six months after purchasing a home to complete a refinance. However, you also must ensure that you have enough equity in the house to make a cash-out refi possible. 
How soon after refinancing can you buy another home?
Most refinances include a clause requiring you to remain in your home for a year after closing. However, you could buy a second home or vacation home earlier. Homeowners can usually qualify for another mortgage six months after their refi is complete. 
How long does it take to get the funds from a cash-out refi?
The timeline for a cash-out refi varies widely. It usually takes 45 to 60 days to close on a refinance, and you'll likely receive your funds about three days after closing. 
Do you have to use the same lender with the new property?
You don't need to use the same mortgage lender for your primary residence and your new property. Some homeowners choose to remain with their original lender to streamline the application process. 
Homeowners can use a cash-out refinance to buy second homes as long as they have enough equity in their primary residence. Using a cash-out refinance to buy second homes is an excellent option if your first home has increased significantly in value and if the market conditions are ideal for making another purchase. The biggest challenge many homeowners face when using cash-out refinances to buy second homes is organizing and timing the process so that the funds are available when the down payment is needed. To make the experience as easy as possible, be sure to work alongside a trusted mortgage expert as you prepare for your refi.