Can I Cash-Out Refinance a Second Home?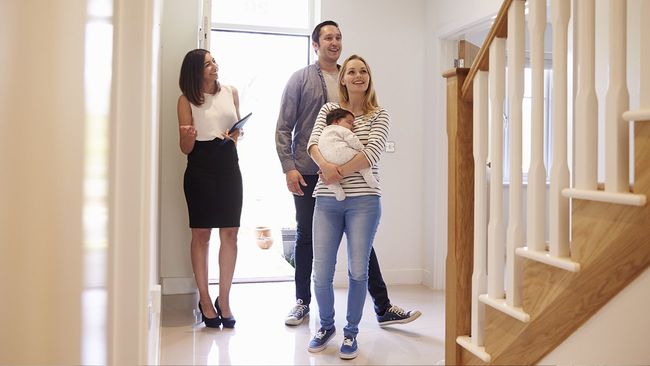 Published July 13, 2022
Vacation homes and investment properties are often subject to different rules and regulations than primary residences. While refinancing offers many benefits, you might wonder whether you can refinance your second home. Maybe you want to secure a lower interest rate, or maybe you want to extend or shorten the loan's lifespan. Some homeowners also want to refinance so they can cash out the equity in their property.
You can refinance your second home just like you can refinance your primary residence. Your lender will likely have some different requirements, especially for homeowners who cash-out refinance second homes. However, the process is, ultimately, very similar to refinancing your first property. If you're considering a cash-out refi, you can decide whether it's a better option to refinance your first home or your second home. 
Why might a cash-out refi on a second home make sense?
Homeowners who want to cash-out refinance second homes must make sure they meet certain requirements before they apply. Lenders sometimes have stricter credit and debt-to-income criteria to cash-out refinance second homes than they do for first home refinances. Ask your lender for their requirements to ensure you're eligible.
One of the most common reasons that homeowners cash-out refinance second homes is that the property has increased more in value than their primary residence. Real estate prices vary significantly based on location. If you purchased your vacation home in an up-and-coming area, you might see the value skyrocket within just a few years. In this case, you may have more equity in your second home than you do in your first, which means you can access more cash by refinancing.
Another great reason to cash-out refinance second homes is to secure a lower interest rate. While cash-out refinances often have slightly higher interest rates than traditional refinances, if mortgage rates have dropped overall, you can still lock in a lower rate. Decreasing your interest rate by just one percentage point could save you thousands of dollars. As a result, many homeowners cash-out refinance second homes when market conditions are the most favorable. 
How does cash-out refinancing on a second home work?
The process to cash-out refinance second homes is very similar to the process of refinancing primary residences. You should expect the refi to take between 30 and 60 days. First, you must apply with your lender and provide all the required documentation, including bank statements, tax forms, and a credit report. 
You'll also need a home appraisal for a cash-out refi to confirm the value of the property. This information lets your lender calculate how much cash you can take out of the home. For second home refis, lenders usually require borrowers to keep 25% equity in the home. Any equity beyond 25% can be taken out as a cash payment. For example, if your home is worth $400,000 and you owe $200,000, you must leave at least $100,000 in equity in the home. You can take the remaining $100,000 of your equity as a cash payment, or you can take a portion of that value. 
What can you do or not do with a cash-out refinance?
There are no restrictions on how to use the funds when you cash-out refinance second homes. Once the money reaches your bank account, you can use it for anything you need. Borrowers often cash-out refinance second homes to make repairs or upgrades to that property or to their primary residence. Putting the money from your cash-out refi back into the property is an excellent use of the funds.
You can also use the money to cover any major upcoming expense. For example, you might use the payment for college tuition, a medical expense, or to purchase a new car. You should be cautious not to borrow more than you need as you must repay the loan with interest, but there are no limits on what you can use the cash for. 
How long do you have to own a property before doing a cash-out refinance?
Most lenders have a six-month waiting period before allowing a cash-out refinance. You also need to have more than 25% equity in your second home before refinancing, so homeowners often need to wait a couple years to build up enough equity before they can cash out. 
Other ways to tap into equity on a second home
Cash-out refinancing is just one way to access the equity in your second home. If you already have a low interest rate and favorable loan terms, you might not want to give up your original mortgage. Instead, you could opt for a home equity loan or a home equity line of credit (HELOC).
A home equity loan provides a one-time payment based on your equity. Like with a cash-out refi, you must leave 20% to 25% equity in the property, but you can receive any additional equity in cash. A HELOC has similar limits, but the funds are offered as a line of credit instead of a in a lump sum. If you expect to make recurring payments on tuition, home renovations, or other expenses, a HELOC could be an excellent option. 
Cash-out refinance to purchase second home
If you don't already own a second home, you could cash-out refinance your primary residence to purchase a new property. Buyers sometimes cash-out refinance to purchase second homes when values are starting to skyrocket and they want to enter the market as soon as possible. Saving up a down payment can take years, but accessing the funds through your home equity is a much faster process.
Because you can use the funds from your refi for any purpose, refinancing your first home to buy a second home should be fairly straightforward. However, you must carefully time the process so that the cash reaches your account before your down payment is due. 
Cash-out refinancing your second home can be a cost-effective way to access cash for a big expense. Refinancing can be a time-consuming process, though, so it's important to work with a helpful and trustworthy lender. When you know that your lender is available to respond to any questions or concerns, you can approach your refi with peace of mind.