Cash-Out Refinance: 15-Year vs Longer-Term Options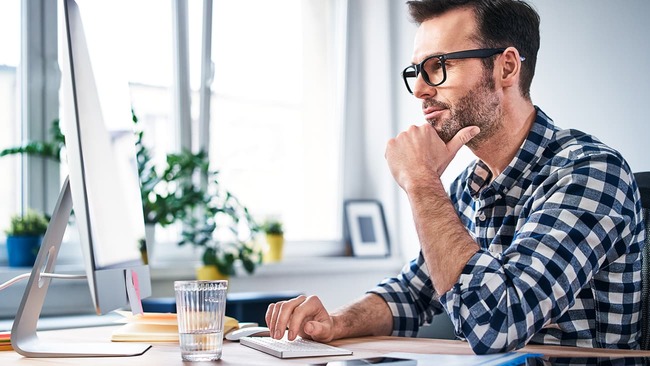 Published April 15, 2022
Your mortgage is probably your most significant monthly expense, so refinancing can be an excellent way to improve your financial situation. If your income has changed significantly since you first secured your home, you might be interested in changing your monthly payment amount. If interest rates have dropped, consider taking advantage of current rates to reduce your monthly bill.
There are a wide variety of options for refinancing your house. A 30-year mortgage is better for some homeowners, but a 15-year plan can be ideal for others. A cash-out refinance 15-year option may be particularly beneficial for homeowners who can handle a larger monthly payment and want to tap into their home's equity.
A 15-year refinance can significantly change your monthly expenses, so you must consider your current financial standing and goals before applying for the loan. Here is everything you need to know about a cash-out refinance 15-year option.
What can a 15-year cash-out refinance do for you?
Most homeowners have a 30-year mortgage, but refinancing to a 15-year option can dramatically reduce the amount of interest that accrues over the life of the loan. When you cut the length of your mortgage in half, you're saving on 15 years of interest payments. Although your monthly payment will increase, much more of the funds go toward the loan's principal. This is a more efficient use of your money. 
When you refinance your home, you could take out a new mortgage for exactly the remaining balance of your loan. You'll owe the same amount of money, but the terms may be more favorable. Sometimes, however, homeowners choose a cash-out refinance, which gives them access to some of the equity in their home after the refinance. 
For example, if you bought your home for $500,000 and now owe $300,000 on the loan, you may be able to access up to 80% loan to value for a new loan. This means 80% of your original value of $500,000 provides you with a $400,000 max new loan amount. You'd have to pay the original loan off first ($400,000-$300,000). So, $100,000 would be the accessible cash available to you.
The cash from the mortgage refinance is yours to do with as you please. Maybe you need the funds to repair or renovate the house, or perhaps you have an upcoming significant expense. Homeowners sometimes choose a cash-out refinance 15-year option to cover their child's college tuition or pay for a large medical bill.
The difference between 15-year and longer-term cash-out refinances
A 30-year and 15-year cash-out refinance both work in the same way: You replace your old mortgage with a new one, and your new loan includes extra money that you receive in cash. However, because the 15-year option is half the length of the 30-year option, 15-year refinances can significantly cut down on your interest payments.
Condensing your mortgage term down to 15 years means that you're making larger principal payments each month. Your remaining balance will decrease much more quickly than it would with a 30-year loan, so you won't see nearly as much interest accrue. The exact monetary difference between a 15-year and 30-year refinance depends on your interest rate and loan balance. Still, many homeowners save thousands or tens of thousands of dollars by choosing the cash-out refinance 15-year option. 
Additionally, the average cash-out refinance 15-year rates are lower than the rates for 30-year loans. When the lifespan of the mortgage is shorter, lenders consider the loan to be less risky. One of the most common reasons homeowners refinance their property is to take advantage of low-interest rates, and a 15-year option is usually the plan with the lowest possible rate. 
What to expect for a monthly mortgage increase
The major downside to a 15-year refinance is that your monthly mortgage payment will increase. Your reduced interest rate will cut down on the amount of interest you pay, but the cash-out refinance 15-year rates are not competitive enough to offset the increase in your monthly bill. If you originally had a 30-year mortgage, you're now responsible for paying off your home in half the amount of time.
A cash-out refinance can cause an especially large jump in your monthly mortgage payment. Not only are you shortening the lifespan of the loan, but you're also adding to the balance. The cash can be used for many vital purposes, but you have to consider how cash-out refinancing will increase your mortgage payments.
A dedicated mortgage consultant will discuss the details of your refinance before you commit to the agreement. Then, you can use the loan balance and the interest rate to calculate your new monthly payment, or you can use an online mortgage calculator to simplify the process. 
When to consider a cash-out refinance
A cash-out refinance 15-year option is best for homeowners who can take on a larger monthly mortgage payment. If your household income has increased since you bought your home, you may now have the means to pay down your mortgage more aggressively. In this case, a 15-year refinance can be a safe and effective choice.
Refinancing can also be a good option when mortgage interest rates drop. One percentage point can make a massive difference in your total interest payments, so refinancing when the average rates decline is often an excellent financial move. Similarly, if your credit score has improved since buying your home, you might be able to secure a lower interest rate because you're now a more creditworthy borrower. 
Cash-out refinancing is particularly valuable for homeowners who already have considerable equity in the home. If you're still in the early stages of homeownership and at risk of going underwater on the payments, a cash-out refinance may be too risky. If you've been making payments for a number of years, though, you can take advantage of the cash-out refinance 15-year rates while also receiving a helpful influx of cash. 
Comparing the advantages and disadvantages
Everyone's financial circumstances are unique, so the best option for you depends on your income, your current mortgage interest rate, and the amount of equity you have in your home. What's most important is that you do the math before finalizing your refinance. 
Calculate how much you'll save by choosing a 15-year option over a 30-year option and consider the benefits of the cash-out loan. Next, write out your monthly expenses to figure out a monthly mortgage payment that allows you to pay your home off quickly without creating a strain on your finances. Evaluating all of your choices can ensure that you choose the right option for your home.