What to Look for in the Best Cash-Out Refinance Lenders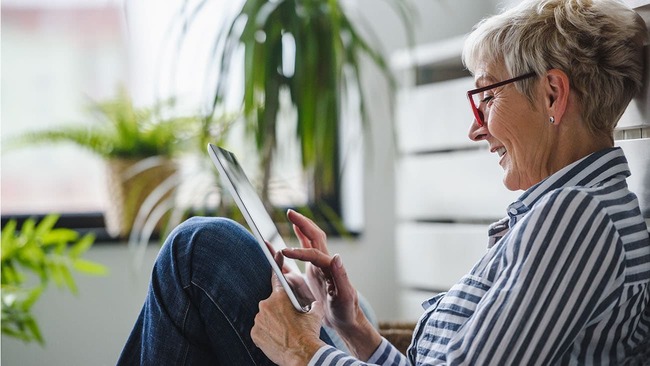 Published May 29, 2022
Speaking with the best cash-out refinance lenders is a good first step when trying to pay off debts or access funds for a home renovation project. Lenders may suggest that you tap into your home's equity when you need "cash" and have built up enough equity. As you start to explore your options, consider the common differences with all cash-out refinance lenders. Some of the most common differences may include:
Your ability to complete an application entirely online
Keep in mind that all lenders are unique despite what we each bring to the table. Flexible loan term options, among other opportunities, set American Financing apart from the rest. 
Red flags and green flags for the best cash-out refinance lenders
When exploring cash-out refinance options, you'll quickly learn that all lenders do not offer the same services. You should keep an eye out for certain tell-tale benefits and disadvantages. You will want to find one of the top cash-out refinance lenders if you decide to tap into your home's equity. Some of the lender red flags when you get a cash-out refinance include:
No available FHA cash-out refinance loans
Additional out-of-pocket costs
Lenders not readily disclosing refinance rates
No available VA cash-out refinance loans
Poor or lacking customer support
Preliminary loan estimates don't itemize any origination fees unless you've applied
Knowing which lenders to avoid is only part of finding the best cash-out refinance lenders. Sometimes spotting the red flags is easier, especially when they are glaring shortcomings. Finding the best lenders requires more patience. It also means you need to know what you need most for your specific personal finances.
Green flags for cash-out refinance lenders are:
A wide variety of available home loan options
Ability to pre-qualify for free online
Strong in-person office and remote call center support
Ability to consult with a qualified mortgage consultant
Potentially saving borrowers hundreds of dollars per month
Transparent, standard minimum credit score
You should take your time as you identify the best lenders for a cash-out refinance. Superficially choosing from the best cash-out refinance lenders is among the worst things you can do. You don't want to jump headfirst into a loan term. You need to consider how the term can help you now, as well as how it might affect you in the future.
How to search for mortgage lenders
Parsing through cash-out refinance lenders means you need to do more than discover who offers what you need. You must also thoroughly prepare yourself in a few key ways.
1. Strengthen your finances.
Your lender determines your credit score requirements. You can choose from more loan options if you build better credit. You can also qualify for lower interest rates. Pursue a few avenues as you begin searching for the best cash-out refinance lenders. You can start by paying down any revolving credit balances or by checking your credit report for discrepancies.
2. Learn what mortgage is your best option.
You're probably dealing with time sensitive needs if you need quick access to cash. Some lenders require you to reset your loan term to 30 years, or the original loan term, when you pursue a cash-out refinance. We don't require or expect borrowers to return to square one. American Financing's Your Term, Your Mortgage lets you choose a loan term of 10 years or longer.
3. Prequalify for a refinance.
Prequalifying can save borrowers a lot of time later. The best cash-out refinance lenders may determine that getting a cash-out refinance isn't the right option for you. You may also decide that you don't want to tap into your home's equity. You can take this step and avoid the whole hard inquiry process.
If you're looking for cash-out refinance lenders, get in touch. Whether you make an appointment online or call us directly, our mortgage consultants will assist you. Our experts will outline all of the cash-out refinance pros and cons. They will also review in a 10-minute phone call whether cash-out loans are in your best interest.
What is a cash-out refinance?
Any of the best cash-out refinance lenders will tell you that you need to build equity in your home before you can tap into it for cash. The loan works by first paying off a previous loan. Then you will get the additional funds as cash since you refinanced at a higher amount. The loan depletes your equity until you start working toward rebuilding it.
There are several distinct pros and cons for this type of loan.
Pros:
Securing lower interest rates
Consolidating your lingering debts
Cons:
Borrowers may wait several months before closing
Employee documentation, lender capacity, and market trends affect the loan
The best cash-out refinance lenders may foreclose if you miss too many payments
If you decide that a cash-out refinance isn't right for you, consider your other options. Borrowers who need funds can apply for:
A Home equity Loan: You can get the fixed-rate loan as a lump sum rather than as a revolving line of credit. Borrowers use their home's equity as collateral for what is often referred to as a second mortgage.
A HELOC: Borrowers may choose to get a home equity line of credit if they don't have pressing needs. Choosing a HELOC makes sense if you want cash for a later date or if you want to spend it in increments. HELOCs typically come with variable rates.An All in One loan: Homeowners with good credit scores can maximize their income and easily access their equity. Securing this type of loan can be ideal if you want to pay off a home loan at an earlier date. A borrower makes their payments as a deposit for an All in One Mortgage, unlike a standard closed-end mortgage.
If you're ready to find the best cash-out refinance lenders, connect with American Financing today. Our consultants can answer your questions or help you complete an application.