How a 5-Year ARM Refinance Works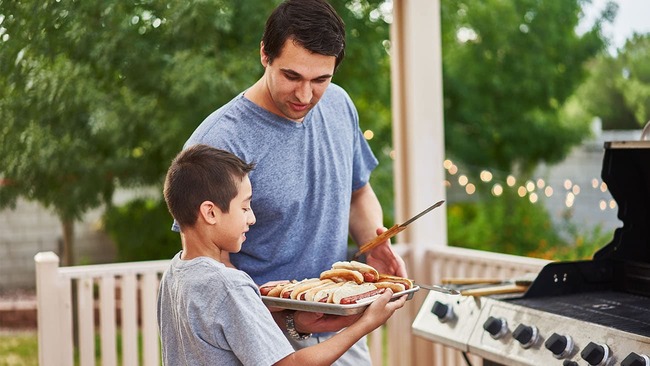 Published May 9, 2022
Adjustable-rate mortgages come in a variety of sizes and term lengths. In all cases, ARMs include an introductory period, which comes with a temporary fixed interest rate. This period can range from 3 to 10 years.  
The 5-year adjustable-rate mortgage is one of the most popular types of ARMs. This option is common among people who want to sell the home before the end of the 5-year introductory period. This is also a popular option for homeowners anticipating a 5-year ARM refinance before the introductory period expires. If you have an existing 5/1 ARM and are interested in refinancing the home, this guide takes a more in-depth look at a 5-year ARM refinance and what the process entails.
What Is a 5-year ARM Refinance?
A 5-year ARM refinance is an option available to homeowners who bought their property with a 5/1 adjustable-rate mortgage. By selecting this mortgage, borrowers benefit from having a fixed interest rate for the first five years, after which the adjustable period begins. 
The main benefit of selecting this type of mortgage is that the interest rate for the initial five years will be lower than the rates that could be obtained with a fixed-rate mortgage. However, once that 5-year fixed-rate term is over, rates will start to adjust once every 6 to 12 months.
How to Know When It's Time for a 5-year ARM Refinance
Knowing when it's time to refinance can be the difference between making a sound financial decision and one that costs you money in the long run. When it comes to the many 5-year ARM refinance options at your disposal, there are numerous circumstances that might catalyze a refinance. 
While many homeowners believe that refinancing their mortgage before a move is not viable, the truth is that doing so can help you lower your monthly mortgage payments while you wait for your home to sell. In addition, this allows you to add to your savings, and opting for a cash-out refinance can provide you with cash to pay off other debts. 
You might also want to consider a 5-year ARM refinance if you're nearing the end of the introductory period. If you find that interest rates have been increasing steadily, it may be a good idea to refinance your existing loan now instead of waiting for the adjustable-rate period to arrive when interest rates are high. 
Refinance Loan Options to Consider: Cash-out, Fixed-rate, ARM, and More
Several mortgage refinance options are at your disposal, including everything from cash-out refinance to adjustable-rate mortgages. However, refinancing from an ARM into a fixed-rate mortgage is one of the most common moves current ARM holders make. By selecting a fixed 30-year or 15-year refinance, you can lock in an interest rate for the duration of the loan. As such, you'll no longer need to worry about rising interest rates or not being able to predict your monthly mortgage payments. 
You can also opt to switch from one adjustable-rate mortgage to another. If you find that the interest rates you can obtain for an adjustable-rate mortgage are lower than your current rates, locking in these rates for another 3-10 years is a great way to keep your monthly payments low and avoid moving from a fixed period to an adjustable period. 
It's also common for homeowners to switch from a 5/1 ARM to a cash-out refinance. By selecting this refinance option, you'll receive a loan that's larger than what you currently owe on your home. The difference between the value of your home and the loan amount can be obtained in cash and used to pay for home improvements or debt consolidation. 
You might also want to consider a no-closing-cost refinance. With this option, you can avoid paying thousands of dollars in closing costs when the loan is finalized. Instead, these expenses are rolled into the loan principal or your interest rate. 
Starting the 5-year ARM Refinance Process
A 5-year ARM refinance is similar to the initial loan application process. Remember that it typically takes around 30-45 days for a mortgage to close. The initial step in this process involves reviewing the refinance options that are available to you. After finding the right 5-year ARM refinance, you can begin the loan application process. 
Applying for a 5-year ARM refinance is similar to what you experience when applying for a standard mortgage. In addition, you'll need to provide documentation about your income, credit score, assets, and debt. This documentation determines if you meet the minimum qualifications for a refinance. Some required documents include recent pay stubs, recent bank statements, and recent W-2 forms. 
If you meet the requirements for a refinance, you will likely be given the option to lock in your interest rate. Taking advantage of this option won't change your interest rate between now and when the loan closes. Once you lock your interest rate, this lock should remain in place for 15-60 days. 
Once the appraisal and underwriting processes are concluded, you can officially close on the refinance loan. You should receive a closing disclosure form several days before the closing date. This form includes all of the financial details about your refinance loan. At closing date, you'll review the loan details and sign the closing documents. 
If you're ready for a 5-year ARM refinance, schedule an appointment to chat with a dedicated mortgage consultant. We can review all available refinance options and help you decide what will work best for your financial future.