Using a 30-Year to 15-Year Refinance Calculator: Find Your Mortgage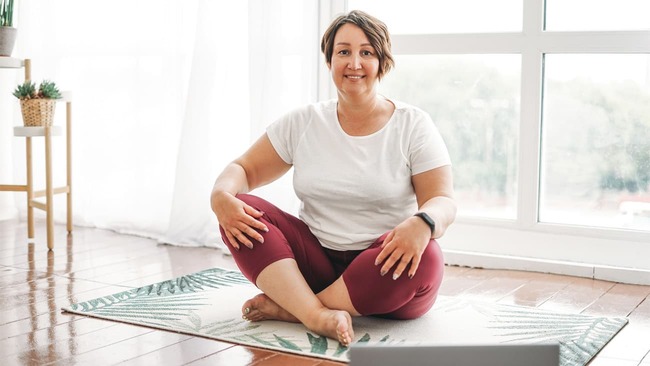 Published March 15, 2022
If you're a homeowner, opting for a 30-year to 15-year refinance can save thousands of dollars over the course of the loan. A mortgage is the smartest and easiest strategy for most property owners to finance a home. The 30-year mortgage has become the most popular mortgage product in recent decades. First-time homeowners, especially, appreciate the terms of this loan, which often include lower monthly payments. But while a 30-year mortgage may have been the best choice at the time, this loan will make the home more expensive to own over time. Choosing a 30-year to 15-year refinance is an excellent way to reduce the overall cost, access a lower interest rate, and own your home outright sooner. 
Who should consider a 30-year to 15-year refinance?
Homeowners looking to reduce the amount of interest paid over their loan term should consider a 30-year to 15-year refinance. For example, let's say that you have a loan balance of $250,000 that you plan to pay over the course of three decades at an interest rate of 4%. You will have paid $179,674 in additional costs at the end of the repayment period. 
The same loan with a term of 15 years would accrue just $111,745 in interest costs. That is a potential savings of over $60,000 – just by shortening your repayment period. Of course, the amount you save will depend on how many years you have had your current mortgage before refinancing. It will also depend on your interest rate, closing costs, and other fees a lender may charge. Still, if you're looking to own your home sooner and reduce interest costs over the loan term, this type of refinancing may best suit your needs.
The potential benefits of a 30-year to 15-year refinance 
When people opt for a 30-year to 15-year refinance, they have the opportunity to access lower interest rates. This, in part, is because rates may be lower today than when the original home purchase occurred. Furthermore, homeowners may get a better rate if their credit score has improved since the initial home loan approval process.
It's also worth noting that interest rates tend to be lower on loans with shorter repayment periods. Therefore, choosing to pay your mortgage off in 15 years, as opposed to 30, may help you save money in many different types of market conditions. 
Quickly building equity is a crucial benefit of paying off your mortgage in less time. In addition, having positive equity in your house may make it easier to sell if you plan to move, upsize, or downsize. Having more equity in the home can also make it easier to qualify for home equity loans, which can be used to pay off debt, make home repairs and cover emergency expenses. 
The potential drawbacks of a 30-year to 15-year refinance 
One of the critical drawbacks of a 30-year to 15-year refinance is that your monthly payment will almost certainly increase. As a result, the principal balance will need to be paid in fewer installments. 
For example: If you had a loan balance of $250,000 that was paid over 30 years at 4% interest, your monthly payment would be roughly $1,194 per month. However, the monthly payment on that same loan over 15 years would be approximately $1,850 per month. This means that you would have roughly $655 less per month to put into your savings account or retirement fund. It may also mean that you have less money each month to pay down credit card debt, medical or other types of debt.
Contact us about a 30-year to 15-year refinance
In many cases, the first step toward a 30-year to 15-year refinance will be to find an online mortgage refinance calculator. Typically, calculators will let you know how much your new loan might cost based on variables such as your loan balance, interest rate, and other costs associated with owning a home. It will also likely let you visualize the impact closing costs might have on your ability to save money by refinancing. Try our calculator if you want to see what your specific mortgage would entail with a 30-year to 15-year refinance.
Of course, if you have questions about refinancing your home loan, you can always talk to an American Financial agent. Whether you worked with us for your initial mortgage or want to build a new relationship, we're happy to help you start the process. We can work with you to develop a range of refinancing options then guide you toward which is best for your financial present and future. 
Refinancing a home loan can help you reduce your interest payments and build equity in your property at a faster rate. It may also allow you to accomplish your goal of true homeownership in a shorter period of time. However, there are many costs typically associated with obtaining a new home loan. Before making any important decisions, use our 30-year to 15-year refinance calculator or give us a call.