Is a 15-Year Refinance with No Closing Costs Right for You?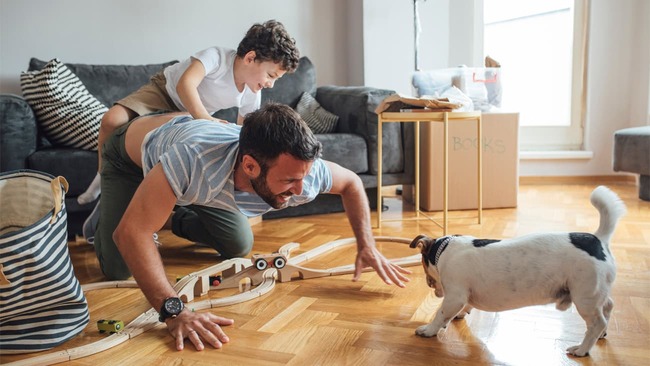 Published March 25, 2022
Considering a 15-year refinance with no closing costs? A home is an investment, and refinancing is one way to leverage that investment into additional savings. There are several reasons to consider a mortgage refinance, including shortening your loan term, lowering your monthly payment, and getting cash from your house. 
Refinancing requires you to qualify for the loan the same way you did for the original mortgage: You'll file an application, go through underwriting, and end with the closing.
What is a 15-year refinance with no closing costs?
A 15-year refinance with no closing costs is an option where homeowners can avoid paying up-front closing fees on their new loan. However, just because there aren't upfront costs doesn't mean those fees disappear. Rather than eliminating those fees, a no-closing-cost refinance simply moves them into the loan's principal. This is the most straightforward no-closing cost available. Simply put, the lender increases the balance of the principal by your closing costs, increasing your monthly payment but keeping the interest rate intact.
In some cases, you may also have the option to opt for a higher interest rate to encompass your closing costs. This rate is paid to the lender each month over the life of the loan. Refinancing in this way will not change your principal amount, but you'll still pay more per month in the form of higher interest payments. 
Does a 15-year refinance with no closing costs save money?
A 15-year refinance no closing costs process can help you keep financial plans in order. If you need money to cover an imminent bill and are already planning to refinance, then a no-closing-cost deal can save you money. In addition, interest rates on home equity loans are traditionally higher than on mortgages, which means even a slightly higher interest rate will lead to a lower monthly payment compared to taking another kind of loan.
No-closing-cost refinance options
As previously stated, with a no-closing-cost refinance, you have two options to put the balance elsewhere: either a higher interest rate or a higher principal. The option that yields the most savings will depend on your specific circumstances.
Higher loan balance
Rolling in your closing costs usually means adding to the total loan balance. For example, if you are refinancing a $200,000 loan with $10,000 in closing costs, your monthly payment will be higher than if you took out a $200,000 loan. 
Before choosing this option, ensure you can afford the higher monthly payment. If you're unsure of your exact financial burden, speak with one of our Mortgage Consultants to get a clearer picture. 
Increased mortgage rates
If you don't want to roll your closing costs into the principal, you must accept a higher interest rate. Even a tiny change in this value can lead to paying more money over time, but you could pay less if you took out a home equity loan. So be sure to crunch the numbers before making any decisions. Using one of our mortgage calculators is an excellent first step.
Knowing if a 15-year refinance with no closing costs is right for you
There are several reasons to consider a 15-year refinance no closing costs solution. Planning to leave the home in five years is a popular reason for opting for this refinance option. This approach allows you to avoid closing costs as one payment, then sell the house before paying thousands of dollars in extra interest over 15 years.
On the other hand, if you want to live in your current home for the rest of your life, this type of refinancing will make you pay more than handling your costs upfront. Generally speaking, the less time you intend to spend in your current home, the less money you'll ultimately pay because you won't spend as many months there.
When the time is right, refinancing your mortgage is an excellent way to leverage your investment as a tool. You can get a better interest rate, adjust your loan term, or strategically change your loan type to save money. Give us a call today to learn more about your options.