Understanding What Your 15-Year Refinance APR Means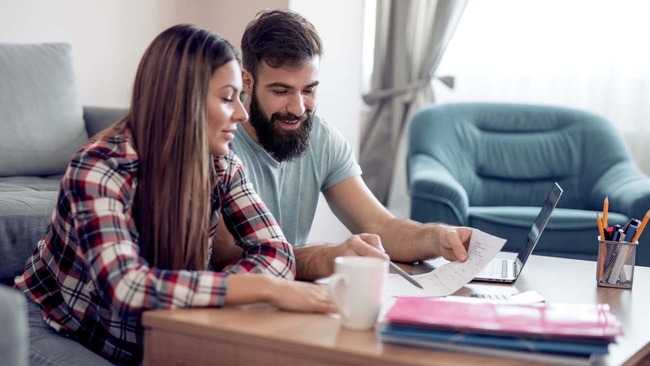 Published April 17, 2022
When reviewing your 15-year refinance APR terms, you might be unsure whether to focus on the interest rate or the APR. Lenders like American Financing are responsible for showing you both rates. Both metrics are essential and directly connect to the cost of borrowing money. Still, it's important to realize that, despite their similarities, interest rates and APRs are not the same. If you're ready for a new mortgage, here's what you should know about your interest rate and APR.
How are interest rates and APR different?
It's entirely possible that you already have a baseline knowledge of how annual percentage rates work for credit cards and auto loans. However, even with that background, you may not know how 15-year refinance APR terms work for a home loan. This is because an interest rate and APR are distinct in a few notable ways.
Interest rates:
Are what you pay each year to borrow money

Don't reflect the other fees you pay for a loan

Change based on your credit score, financial health, and timing
APR:
Is a broader, all-encompassing reflection of your borrowing fees

Gives you insight into the lender's fees

Includes the interest rate, mortgage broker fees, points, and other loan charges
There are a few takeaways when comparing APR to 15-year interest rates. For example, your APR will often be higher than your interest rate, as it encompasses the yearly cost of borrowing. When looking at 15-year refinance APR terms, closely compare the two rates. If the APR and interest rate are close, you can generally surmise that the lender's fees are low.
When to focus on APR
Paying attention to your APR can allow you to understand the total cost of a fixed mortgage. Still, comparing APRs isn't the best way to evaluate mortgages. Most homeowners don't get a single mortgage and keep it for the entire loan term. Most homeowners will undergo a mortgage refinance at some point in their lives. 
You'll need to use a calculator to determine which mortgage terms will most benefit your financial goals. Our Mortgage Calculators can help you estimate monthly payments by adjusting factors like your loan amount and interest rate. Homeowners can also use our calculators to determine if now is the time to refinance.
Remember that your plans may change due to unforeseen economic and life events. For instance, you may want to sell in a few years, which means refinancing now might not be beneficial. On the other hand, if you put moving plans on hold, you might choose to refinance and stay until you recoup the closing costs.
Should you care more about interest rates or APR?
You should consider both interest rates and APR when refinancing a mortgage. Looking at the APR provides insight into how much you'll spend on a home loan. However, mortgage lenders don't necessarily calculate APR the same way. As a result, interest rates can be a good metric for comparison shopping, but they do not encompass all your fees. 
The best way to avoid missteps with a 15-year refinance APR is by speaking with a mortgage consultant. You can schedule an appointment with us to learn about the best loan options for you.