15-Year Fixed Refinance: No Closing Costs Needed, But You'll Still Pay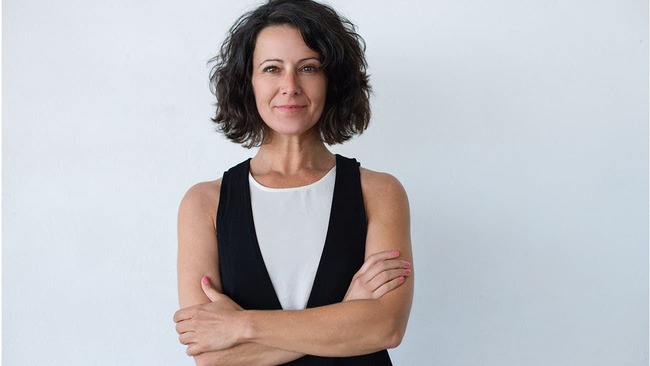 Published April 18, 2022
In the past few years, lowered interest rates have led many people to refinance their mortgages to help save money. 
If you're researching a refinance, you've likely run into lenders offering 15-year fixed refinances with no closing costs. This offer is appealing, as you can avoid paying thousands of dollars in up-front fees. However, be aware that just because you don't have to pay those costs at the time of signing doesn't mean they disappear entirely. You're likely paying them somewhere else in the loan in most cases.
What is a 15-year fixed refinance with no closing costs?
When you take out a mortgage or refinance a loan, you are usually required to pay closing costs. These costs are the fees you pay the lender to process and complete your loan. Simply put: this is money you pay on top of principal, interest, and down payment.
Closing costs will vary by lender and state, but you will usually pay between 2 and 6% of the total loan amount. When mortgaging a house, you can sometimes negotiate the closing costs with the seller so that you only pay some, or even none, of the closing costs. But with a refinance, there is no seller, so there are fewer opportunities to negotiate costs.
Many homeowners have the option of a no-closing-cost refinance. With this type of refinancing, you won't have to pay closing costs like you would with a conventional refinance. But, if a 15-year fixed refinance without closing costs seems too good to be true, it's because the product is a bit of a misnomer. You'll still need to pay those fees – just in a different part of your refinance loan. 
How does a no-closing-costs refinance work?
Lenders will handle a no-closing-costs refinance differently, although none will waive the closing costs outright. Instead, lenders reallocate these costs to different parts of the loan. As a result, you may not have to pay the closing costs upfront, but you'll wind up paying them eventually. 
The 15-year fixed refinance without closing costs works similarly to a conventional mortgage refinance. You'll still complete an application, and the lender will assess your debt-to-income ratio, home appraisal, and credit score to determine if you qualify for a refinance. Your interest rate will be based on your credit score, and the current refinance rates offered by your lender.
A no-closing-costs refinance is more complicated than it sounds
So, where do those funds go? The fees are just moved to another part of the loan, so you'll still pay them – just not the moment you close on the loan.
Some lenders will add the closing costs to the principal, while others will increase your interest rate to offset the cost. You won't pay more on the actual loan balance when your interest rate is higher, but you will have a higher monthly payment. You'll also wind up paying more overall. No matter how the lenders handle it, you'll still be paying for the closing costs.
Still, no-closing-cost refinances are an excellent choice for some homeowners. For example, you might not be able to provide the funds up-front, but you could have a steady income that can cover the costs that accrue over time. Perhaps a recent financial emergency appeared just as you were about to refinance, eliminating the funds you would have used for closing cost fees. No-closing-cost refinancing makes the process more accessible to those who want to make strategic decisions with their home loans.
Which metrics are a better tool for comparison when refinancing? 
When getting a 15-year refinance, you shouldn't decide based solely on whether you have to pay closing costs. Other options can help you save money in the long run. Use some of these other metrics to ensure you're getting the most affordable refinance possible.
When looking at more than one lender, you can always compare closing costs. Interest rates are also good to compare, but the lowest interest rate may not always lead to the most affordable mortgage. You may need to purchase mortgage points to secure the lower rate in some cases.
You should also check for balloon payments, which let you pay a lower monthly note at the beginning and a higher note as you get closer to the end of your loan. If you make a small down payment, your lender may require you to pay Private Mortgage Insurance (PMI), which increases your monthly payment.
Schedule an appointment if you're having trouble wading through these numbers and metrics. One of our dedicated mortgage consultants can review your loan and financial standing to help you make the best decision for your future.
When does it make sense to opt for a no-closing-costs refinance?
In addition to making refinancing accessible, no-closing-cost refinancing helps homeowners who plan to move soon after the refinance. 
For example, if your closing costs are $5,000, with a no-closing-cost refinance, that money will be stretched out over the length of your loan. So if you're planning on selling within five years, you'll pay less than if you'd paid the $5,000 upfront.
Remember that the decision to refinance your mortgage isn't one to be taken lightly. If you're refinancing, chances are that you're looking to save money on your monthly payment, your entire amount paid, or both. Therefore, it's essential to understand all your refinancing options, including those that don't include up-front closing costs. Be sure to do your due diligence to ensure you're getting the best loan for yourself. If you need someone to guide your research, an American Financing mortgage consultant is ready to help.