15-Year Fixed Refi: Key Metrics to Check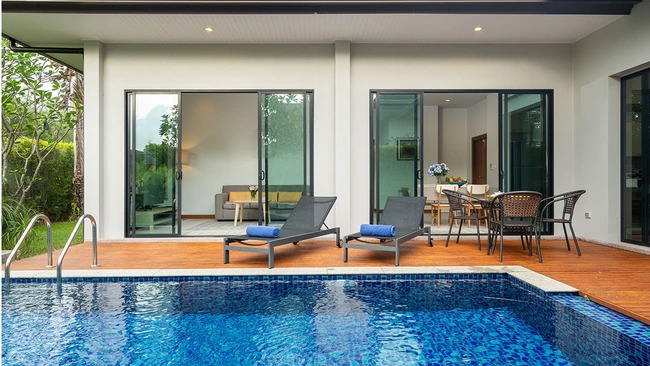 Published May 8, 2022
A 15-year fixed refi is a great option for homeowners who hope to reduce their interest rate and pay off their mortgage quickly. By shortening the length of your loan, you can dramatically cut down on the amount of interest that accrues over time. Even if you know exactly what type of refinance you want, you should still look carefully for the best deal. The fine print on two different 15-year refinances can vary significantly, so you must consider a number of factors when evaluating your options. We suggest scheduling an appointment with a dedicated mortgage consultant to understand what factors will impact your refinance. In the meantime, here are seven key metrics to check when looking for the best 15-year fixed refi option:
1. Interest rates
Securing a lower interest rate is one of the most common reasons homeowners seek out a 15-year fixed refi. Interest is probably your first consideration when looking for loans. Your interest rate can make a massive difference in how much you pay over the life of the mortgage, so you should look for lenders who offer competitive interest rates.Mortgage refinance interest rates can fluctuate from day to day, and lenders use a wide variety of factors to calculate rates. To accurately compare loans, you should compare quotes on the same day and use the exact same information with each application. 
2. Closing costs
Closing costs are a major consideration when applying for a 15-year fixed refi. The goal of a refinance is almost always to save money, but closing costs can be a sizable up-front expense. You must calculate whether the reduced interest rate from your refinance justifies the closing costs.One 15-year fixed refi option may offer a very low interest rate with higher closing costs, and another may offer lower closing costs with a higher interest rate. In some cases, you might save money by opting for a higher interest rate and lower closing costs. You can compare closing costs by calculating your break-even point for each of your refinance options. This is the point at which your savings from the refinance surpass your closing costs. For example, if one of your 15-year fixed refi options will save you $300 per month but cost $6,000 in closing expenses, it would take 20 months to break even. 
3. Closing cycle time
You probably want to close on your refinance as quickly as possible. While you can't predict with certainty how long your refinance will take, you can look for lenders that have the shortest average closing cycle time.Not only will this reduce your stress by shortening the process, but it can also help you secure the best possible interest rate. When you have to wait for weeks or months for your refinance to finalize, your interest rate could increase substantially during that time. 
4. Rate locks
A rate lock is a great way to stop your interest rate from increasing during the closing cycle. When you and your lender agree to a rate lock, your interest rate will be frozen as you wait for your closing date. If interest rates have already hit a low point and are starting to rise, you should look for 15-year fixed refi lenders that offer rate locks.The duration of the offered rate lock is an important consideration, too. Some lenders may only offer 15-day or 30-day rate locks, but others may offer longer rate locks. If you expect your closing to take a while, it may be best to choose a refinancing option that offers a 60-day lock on your interest rate.
5. Ongoing fees
While closing costs may be the largest expense associated with your 15-year fixed refi, you should also consider any ongoing fees your lender charges. For example, penalties for late payments may vary from lender to lender. Some institutions also charge fees for early repayment, which could be problematic if you're trying to pay your mortgage off as quickly as possible. 
6. Type of loan
Within the category of 15-year refinances, you have several specific options. You might simply look for the loan that offers the best terms, or you might be drawn to a specific type of refinance. For example, if you currently have an FHA mortgage, you may choose to refinance to a new FHA loan through the Streamline Refinance or Simple Refinance programs. In this case, you must look for lenders that offer these FHA loans.
7. Market changes
No matter which lender you select or what type of refinance you settle on, the current market trends will have a major impact on your interest rate and terms. To make the most of your mortgage refinance, you should apply for the loan when average interest rates drop.The real estate market can feel unpredictable, and it's hard to know whether you should refinance now or wait for a more optimal time. However, if rates have been consistently trending downward for a while, it's probably a good opportunity to refinance. A 15-year fixed refi has the potential to save you thousands of dollars. To get the best possible deal, you should consider a wide variety of metrics. It's also important to determine which factors make the biggest difference in your unique situation. For example, you might decide to prioritize a short closing cycle over low closing costs. Everyone has different financial needs and goal, so you can choose which metrics hold the most weight for your decision.