Top Projects to Fund With a 15-Year Cash-Out Refi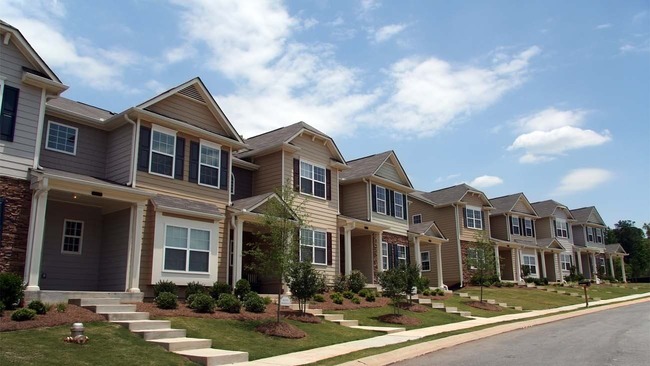 Published March 12, 2022
A 15-year cash-out refi is a smart way to fund that project you've been thinking about starting. Want to renovate your home? Thinking about buying a second home, either as a vacation property or a rental opportunity? These moves can improve your quality of life, and they might even generate some extra income, but they can be prohibitively expensive. 
If you urgently need funds to finance renovations or make a significant monetary move, consider a 15-year cash-out refi. This article will discuss this refinancing option and detail several top projects this refinance can support.
What is a 15-year cash-out refinance?
When homeowners choose to refinance, they use a new loan – often with different terms – to pay off the existing mortgage. The new mortgage balance equals the remaining balance of the old mortgage. For example, a 15-year cash-out refi is a refinancing option that allows homeowners to access up to 80% of their home equity. The homeowner then pays the cashed-out portion back, with interest, over a 15-year period. 
Qualifying for a 15-year cash-out refi
Many people who opt for a cash-out refinance use the funds for renovations or business ventures. To that end, most people who opt for a cash-out refinance have already paid off a significant portion of their mortgage. To qualify, you'll need proof of a stable income, a good credit score, and a low debt-to-income ratio. Still, these loans are approved on a case-by-case basis. So even if you think you may be lacking in one area, give us a call at (866) 889-6896. A 15-year cash-out refi may be within reach, and we're happy to talk through your options.
Popular home improvement projects to fund with a 15-year cash-out refi
Efficiency upgrades
New windows, improved insulation, and other efficiency upgrades can lower your utility bills. This can result in significant savings over a lifetime. To that end, buyers want homes with good windows and insulation, and low utilities costs. In addition, a few simple upgrades can distinguish your home from nearby listings if you decide to sell.
Kitchen remodeling
New trim, improved appliances, high-quality tiles, and better lighting can transform a kitchen. The kitchen is the heart of the home, and making a financial investment in the space can significantly improve your experience. Additionally, buyers are attracted to homes with modern kitchen aesthetics and appliances. Remodeling a kitchen is relatively expensive, but homeowners can access a considerable return on investment if they choose the right design and work with good contractors.
New roof
Your roof protects your family from wildlife and the elements. If your roof isn't in great shape, you should prioritize replacing it. A new roof will better insulate your house, and it might be easier to maintain. This translates to lower utility costs and less maintenance. Plus, roof issues are a paramount concern for potential buyers. Finally, replacing a roof will make your home more competitive when it comes time to sell.
Improved HVAC systems
Heating and cooling your home can be expensive. You may be paying even more for utilities if you have an old HVAC system. Updated heating and cooling systems can save a lot of money over the years, and they make your home more marketable to prospective buyers.
Solar panels
Electricity prices typically increase over time. As a result, solar panels are an excellent investment, especially if you plan on living in your home for a long while. However, even if you plan to sell, today's prospective buyers tend to value green energy. Thus, solar panels could make your home stand out from nearby listings in a competitive market. To top it all off, the federal government, some state governments, and many local governments offer a variety of tax incentives that may ease the financial burden of installing new solar panels and battery systems.
Purchasing a second home with existing home equity
Refinancing might give you enough extra cash to make a down payment on a new home. Of course, there is no guarantee that you will be approved for another mortgage, so reach out to one of our experienced agents to understand those requirements. Homes are appreciating rapidly across the country, so buying a new home may be a great financial move. 
Factors to consider with a 15-year cash-out refi
Even if a homeowner qualifies for a 15-year cash-out refinance, this refinancing option might not fit their needs. Consider these questions before making any moves. If you're sure you want to refinance but don't quite know if a cash-out refi is best for you, let us know. We can guide you toward the best option for your financial health.
Will you sell your home?
It's a good idea to consider whether you eventually plan to sell your home when mulling over options for renovations. Some renovations add a lot of value to your home, but some upgrades are almost worthless in the real estate market. 
For example, a finished attic can provide extra space for a bedroom or office, and it may give your family a lot of utility if you plan to use it. However, a quality attic renovation can be pretty expensive, and it won't add much value to your home's closing price if you decide to sell. Moreover, a finished attic would only appeal to a very small percentage of buyers. Such a renovation might not be a good use of your 15-year cash-out refi funds unless you are not likely to ever sell your home. 
Do you know how you'll spend the cash?
When opting for a cash-out refinance, it's crucial to have a goal or project in mind. If you don't have a specific project or investment in mind, consider a standard 15-year refinance. 
If you plan to use the funds for renovations, you should have a solid plan in place. What materials are you going to use? What is the scope of each project? How much will each project cost? Does everyone in your home have the same vision for each renovation project? By asking these questions ahead of time, you can keep everyone happy while getting the most out of your refinance.
Unlock new possibilities with your home's equity
High-quality renovations can be costly. However, with a 15-year cash-out refi, your dreams may be within your grasp. You deserve to get the most out of your home. If you want the funds to take on an ambitious project, get in touch. We're happy to walk you through the current 15-year cash-out refi rates and what you stand to gain through a mortgage refinance.