Guide to Buying a Home in a Hot Seattle Real Estate Market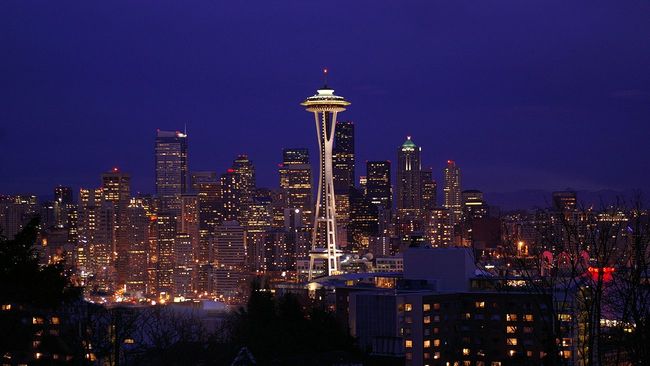 Buying a home can be both exciting and stressful. You get to dream up your wants and needs, walk through potentials, and have the ability to negotiate what you want to pay. All of this is very exciting, so long as you're not competing with dozens of others who share your ideal home purchase. Though chances are, you will be in competition, regardless of the market you live in.
Don't let that distract you. In this article, we'll offer a few tips on navigating one of the hottest real estate markets — Seattle. Let's get started.
Calling the "Emerald City" home
Seattle has one of the strongest housing markets in the country with home value and rent growth consistently topping nationwide rankings in recent years. A strong local labor market drives much of this growth, with the area being headquarters to Amazon, Microsoft, and Zillow.
Plus, the Seattle Market can please just about everyone. From the Cascade Mountains to the Puget Sound, to coffee and microbrews, and best of all — no matter what your career — there's no income tax. And let's not forget the wide variety of arts, music, and sports. It's rainy and has awful traffic, but the many, many pros far outweigh the cons. Seattle is a unique and incredible place to call home.
But don't call just anywhere home. Take a look at some of the most affordable and up and coming neighborhoods. And be sure to research mortgage rates and loan limits because buying a home in the Seattle Market is an investment worth making asap.
Why you should purchase and not rent in Seattle
Home values are up at least 12.3% annually and they're projected to continue that appreciation.

Seattle's median home value is around $700,000. Per Zillow, after 4 years and 5 months, buying will be cheaper than renting in Seattle. Looking at your gross costs, equity, and investment potential, it's better for you to buy than rent if you plan to live in your Seattle home more than 4 years.

Rent can rise unexpectedly, but your mortgage (pending the loan program you're in) remains the same. It's already around $2,700 a month in Seattle!

You have the ability to grow equity. And, every time you make a mortgage payment, a portion of that payment pays your loan down each month, giving you more equity in the home.
Here are a few things to do as you prepare to buy a home in the Seattle market:
Be patient and open-minded
For home buyers, the lack of inventory can create a very frustrating situation as there are just not enough homes to meet demand. Your offer may not be chosen, or you may be too late to the table. Remember it may take time for the right home at the right price to come along. A home is an investment. So you shouldn't rush into buying something because you're tired of missing out on what you thought was the right one.
Hire a market-savvy realtor
Work with a realtor who knows the ins and outs of Seattle and its surrounding suburbs. The right realtor can help you make a competitive offer and counteroffer, if necessary because they understand what it takes to be noticed. They can even recommend similar neighborhoods if your desired location is out of your price range or has nothing available.
Let's not forget the best realtor is one who is available as often as you need them. Sellers in hot real estate markets don't waste any time. They'll list their home, show it a time or two, and then review offers/make a decision within a couple days of the last showing or open house. You'll want to be sure you have the right offer on the table so yours is top of mind during consideration. Better yet, so your offer is the one that's picked.
Getting pre-approval is key. You'll know exactly what you can qualify for. Your lender will also provide a letter specifying the amount you're pre-approved to borrow.
Choose the right lender
Establishing a relationship with a mortgage lender and asking them the right mortgage questions is key to success. You're able to get into the right loan program for your financial situation at the lowest rate.
Ready to get started?
Pre-qualify for a home loan in 10-minutes today, or speak with a salary-based mortgage consultant by calling (206) 204-3200.