Fall Home Decor Ideas for Inside and Outside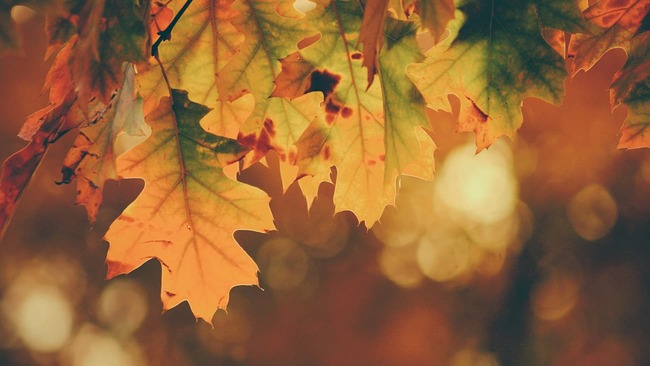 There's a lot to love about fall — leaves changing color, cooler temperatures, and pumpkin spice everything. With the first day of the new season quickly approaching, now is the time to figure out decorations. You'll find that trendy autumn decor will create a cozier, more enjoyable living space for everyone.
Keep reading for tips and inspiration from others as you get started.
Fall decorating ideas for outside
Jacquelyn McGilvray of DIY Network offers a number of ways to give your exterior a modern autumn look. Best of all, you don't have to break the bank doing so. Here are some of our favorite fall decorating ideas for the outside.
Incorporate different colors
This season is your chance to display all sorts of fun colors, including dark reds and bright yellows. Yet many homeowners settle for pumpkin orange, and that's it. Rather than stick to one color for another fall, make this the year you mix things up.
Go all out with the front porch
The possibilities are endless with this space. To begin, set out various pumpkins and gourds.  Then enhance the appearance by adding mums. 
One other pro tip: Add several lanterns to your front porch as a way to show off the display during evenings.
Hang dried corn
Now that you've decorated your front porch accordingly, you're ready to focus on your door. This is where dried corn comes into play. Simply tie a few cobs together and hang the arrangement either on your door or the porch railing.
Hang a wreath
Maybe you would prefer to keep your outdoor fall decorations simple. If that's the case, a floral autumn wreath will do the trick. Homeowners can either purchase one or create a wreath themselves. 
Indoor fall decorations
At this point, you've decorated the outside of your home without going overboard. So how do you make sure that the inside is just as festive? Here are a few ideas worth considering.
Create a seasonal centerpiece
Feel free to use your imagination with this one. Whether you use mini pumpkins, fall florals, or a combination of both, the end result will be a hit. Take it a step further by adding an autumn table runner and dark green plates.
Get creative with blankets
No, we aren't talking about your favorite comforter. What we are suggesting is using a blanket or two as another fall decoration. Country Living recommends rolling up a blanket and placing it in a guest bedroom.
Transform the bathroom
It's easy to forget about the bathroom when decorating for a new season. But the reality is that even something as simple as a few orange mums can brighten up this space. This is another small update that makes a noticeable difference as you prepare your home for fall.
Highlight the dining room table
With the kids back to school, you may be struggling to organize quality family time. A revamped dining room table with pillows, blankets, and a cushioned bench will bring everyone together — and not just for dinner. It might also turn into a popular spot for doing homework and playing games.
Go big with plaid
If you aren't sure which fall pattern makes sense for a room, opt for plaid. Such accents add comfort and a fun fall vibe to any space in the house. Choose from plaid blankets, throw pillows, lampshades, and other decor.
Is fall the best time to buy a house?
It ultimately depends on your situation. Real estate experts will tell you that spring is traditionally known as home buying season. However, it really comes down to your budget and home affordability. Right now, many buyers are scoring incredible deals on first and forever homes as sellers are adjusting their prices when their home stays on the market too long. So, yes, fall is a good time to buy a home — this year and for years to come.
If you aren't sure where to start with the home buying process, American Financing can help. Our dedicated mortgage consultants will look at your financial picture and determine the right loan program for your needs. Give us a call at (800) 910-4055.