A Closer Look at the Charlotte Real Estate Market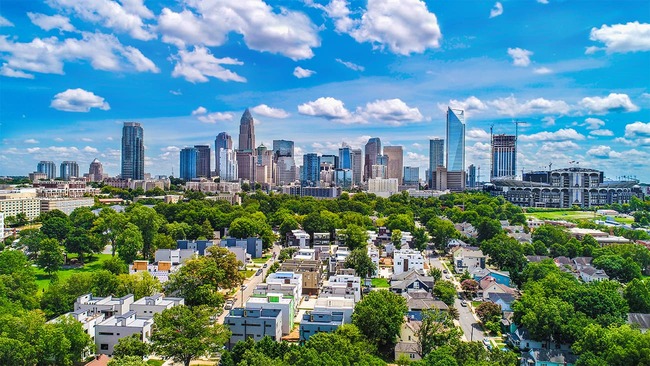 The housing boom in Charlotte has the attention of buyers, agents, and industry experts nationwide. Those hoping to land their first, next, or forever home in this locale will need to be ready for lots of competition and an evolving market. 
Consider the following information before purchasing a home in Charlotte.
A popular spot for hopeful buyers
COVID-19 derailed the selling prospects for many Charlottle residents in 2020. According to the Charlotte Business Journal, inventory decreased nearly 30% over the past year as more folks chose to stay put in their current homes. The combination of low inventory and high demand led to a double-digit increase in sale prices.
The good thing is that even with higher home prices, Charlotte remains an affordable option for buyers. People view the city as a destination and a way out of crowded spots such as California, New York, and Chicago. Greater opportunities for remote work also allow professionals the flexibility to keep their job while enjoying a larger home.
Buyers can feel at ease knowing that they won't have to rush into a decision. Per Redfin, a listed home in Charlotte is on the market for an average of 38 days. That's right in line with the national median of 32 days. 
Why move to Charlotte?
There are countless reasons to start a new life in Charlotte. U.S. News recently ranked it the 20th-best place to live in the U.S. As you'll learn in this section, the North Carolina city offers something for everyone. 
An amazing community
Ask any longtime Charlotte resident what makes the city a great place to live, and they'll likely mention the people first. These people are known for being friendly and accommodating, even if you're new to the area. The city prides itself on maintaining its small-town charm as it becomes more populated.
Various career possibilities
Charlotte's job sector, much like its real estate market, continues to thrive. The city is a hub for financial institutions, insurance companies, and several Fortune 500 companies. Those in the medical and social work fields shouldn't have trouble finding a job, either.
Diverse neighborhoods
You may struggle with deciding where exactly in Charlottle you want to live. If you prefer a central location to your workplace and the city's entertainment venues, then downtown could be your best bet. On the other hand, if you're hoping to grow your family soon and prefer a yard, spend some time looking at suburbs.
Niche pegs Riverview as the top suburb to buy a house in the Charlotte area. Davidson, Marvin, and Tega Cay round out the best spots for raising a family. Older adults interested in downsizing and relocating to Charlotte for their golden years should note that Pineville is highly regarded among retirees.
A dream location for outdoor enthusiasts
Why force yourself to pick between the mountains and the beach? Living in Charlotte means you can enjoy the best of both worlds. Explore nearby Asheville for scenic hikes one weekend and then Lake Norman for a beach getaway the next!
Pleasant weather all year long
Maybe you're tired of being cooped up inside for half the year. Wouldn't it be great if you could plan outdoor activities with family and friends regardless of the season? Well, then it's worth mentioning that few cities in the U.S. have better weather than Charlotte.
Forget about the frigid cold you were accustomed to in the Northeast. Or, if you're moving from Texas or Florida, say goodbye to that unbearable summertime heat. Charlotte weather is optimal in every sense of the word. 
Lots to do
We weren't kidding when we said Charlotte has something for everyone. Take the local cuisine, which features the famous North Carolina-style barbecue. It won't take you long to find new favorite restaurants, whether you decide to stay in the city or venture outside Charlotte.
In terms of entertainment, Charlotte boasts a vibrant music and nightlife scene. Check out established stars and up-and-coming artists at The Fillmore Charlotte and the PNC Music Pavilion, among other venues. Of course, it's impossible to talk about things to do in Charlotte without also bringing up the many college and professional sports teams in the area.
Get started while rates are still low
Experts predict Charlotte to be a real estate hotbed for years to come. That's why now is the time to start thinking about a mortgage. Ask your lender how you can increase your chances of pre-approval, especially in a competitive region.
At American Financing, our mortgage consultants can customize a loan program to meet your needs and budget. Give us a call at (800) 910-4055 or apply online.