What is the FIRE Movement?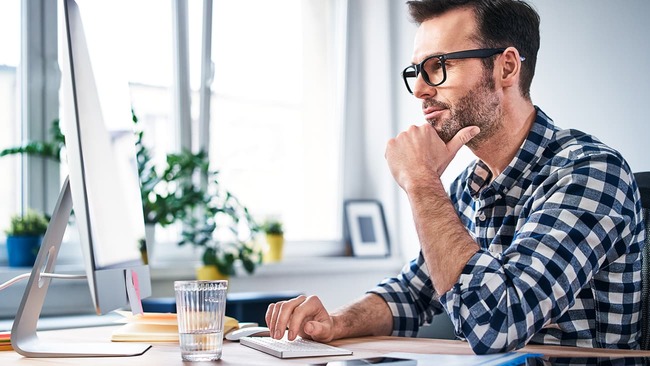 The idea of working for over 30 years can be daunting if you're just starting out in your career. That's decades of meetings, potential job changes, and stress. But the good news is that you don't have to be in the workforce for such a large part of your adult life — as long as you start making financial sacrifices now.
Many younger workers today are going against the norm of "traditional" retirement and doing whatever they can to retire in their 30s or 40s. These people follow what's known as the FIRE movement. Continue reading as we further discuss this program and whether FIRE aligns with your goals.
What is FIRE?
FIRE stands for Financial Independence Retire Early. Those who have success with the movement save at least half of their income and live an incredibly frugal lifestyle. This combination, coupled with standard investing practices, allows followers to achieve financial independence much sooner than their peers.
Vicki Robin and Joe Dominguez came up with the initial concept of FIRE in 1992. Their New Roots Foundation advocated for simple living and financial independence over consumerism and wasteful spending. The grassroots movement worked for Dominguez, who retired at 31 after working on Wall Street.
Let's fast forward 25 years to Pete Adeney's blog, Mr. Money Mustache. At the time, people were upside down with their finances from the Great Recession and needed to rethink their views of money. The FIRE movement soon exploded as followers everywhere traded short-term happiness from overspending for a simpler life without financial stress.
There's no question that FIRE takes saving money to the next level. If you want to win with this program, you must change the way you think about work and money. You can expect not only to cut out unnecessary expenses, but also land a second job to attain your goal of independence.
Types of the movement
The FIRE movement differs for everyone. Here are several variations of the program you may consider.
Fat FIRE - This particular variation is a good place to start if you're just getting your feet wet with the program. Fat FIRE gives you the flexibility to enjoy an occasional splurge while still upping your retirement contributions. The one major downside of this approach is that it could take you longer to achieve your goals because you'll require a higher income. 

Lean FIRE - Those wanting to follow FIRE at its core will likely turn to Lean FIRE. Expect to take on a minimalist lifestyle to retire sooner. As we mentioned earlier, though, you must sacrifice and live on the bare minimum so you can maximize your savings.

Barista FIRE - Maybe you see yourself working part-time after you leave the traditional 9-to-5 job. In that case, it may not be necessary to approach saving and spending with the same intensity that you would with the Lean FIRE approach. Barista FIRE also makes sense for those who aren't 100% certain their retirement funds would cover every expense in their post-working years. 
Is FIRE right for you?
FIRE isn't a sound retirement plan for everyone. Unless you have a large income or are willing to work multiple jobs for an extended time, the reality is that the program can become discouraging for many people. 
Other ways to achieve financial independence
Don't limit yourself to the FIRE movement as you strive to attain financial milestones. We have an entire resource dedicated to setting these goals. You'll see that those who win with money create SMART (specific, measurable, achievable, relevant, and time) goals.
Of course, you won't get anywhere close to financial independence without creating a budget first. Budgeting means writing down your expenses and subtracting these recurring costs from your total income. Make it a point to identify where you might be overspending and determine how to reduce this habit moving forward.
A house can help you build wealth
We'd all like our money to work harder for us, both in the short term and long term. But sometimes, we need to get back to simple financial principles like homeownership. With real estate prices continuing to skyrocket, there's never been a better time to own a residence.
At American Financing, our mortgage consultants can customize any loan program to meet your needs. Whether you're hoping to land your first, next, or forever home, our team will guide you through the process from start to finish. Give us a call at (800) 910-4055 and learn more about the benefits of homeownership.