Budgeting for Homeownership: Mortgages for One Income Households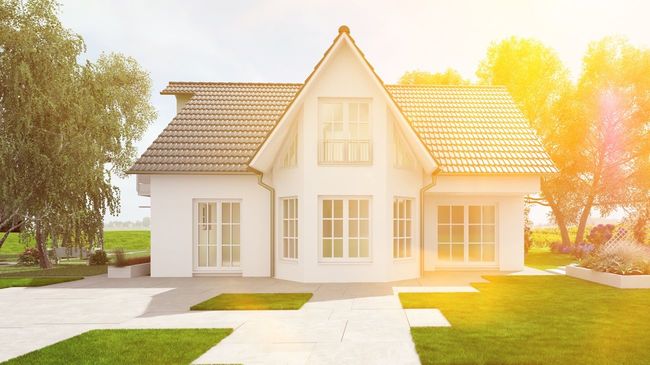 For many in the U.S., budgeting for homeownership can seem especially overwhelming for singles that only have their income to work with. Don't worry, you're not alone. According to the National Association of Realtors (NAR), more than one in four of today's homebuyers are single. Even though dual-income homebuyers tend to have more financial resources, there are some great options available for single-income homebuyers.
Calculate homeownership costs
Know what you're getting yourself into. As a general rule of thumb, your housing payment should not be more than 25% of your take-home income. You can use calculators to help determine how much to budget for your home. Use our down payment and monthly mortgage payment calculators to estimate initial costs. You can make adjustments with your calculations to get accurate figures. Of course, there will be other expenses. But, knowing your down payment and monthly payments will increase your purchasing power going into negotiations.
Spend smart, not hard
Plan a weekly spend budget that will prepare you for your initial down payment and mortgage payments. Crunched the numbers, now what? For starters, take a hard look at old bank statements and determine which expenses are frivolous. We're all human. It can be tempting to eat out, go on a shopping spree, etc. so set aside some of your budget to those guilty pleasures. Find other ways to cut costs that make sense for you. Mint provides a variety of free budget templates to track your finances. Remember, managed money works harder you!
Speak with a mortgage consultant
Make sure to speak with a mortgage professional who understands the current housing market and can give you helpful advice. At American Financing, our mortgage consultants provide stellar service backed by thousands of customer reviews. Once you've completed your research, give us a call or fill out an application. We'll be more than happy to guide you on your journey to becoming a homeowner.
Find the right buyer's agent
Now that you know your very own recipe for homeownership success, it's time to go out and get the most for your money! All you need is a negotiating wizard by your side to stretch your single income further. A buyer's agent brings your best interests to the table and will fight for them. Bankrate provides excellent tips for picking the right agent.
Talk with recent clients.

Look up the licensing.

Pick a winner.

Select an agent with the right credentials.

Research how long the agent has been in business.

Look at their current listings.

Ask about other houses for sale nearby.
Regardless of your relationship status, homeownership is possible for both couples and singles. What it boils down to is knowing how much home you can afford, budgeting to maximize your single income, working with the right individuals, and choosing the best mortgage program for you!