Mortgage Program Options for Police Officers & First Responders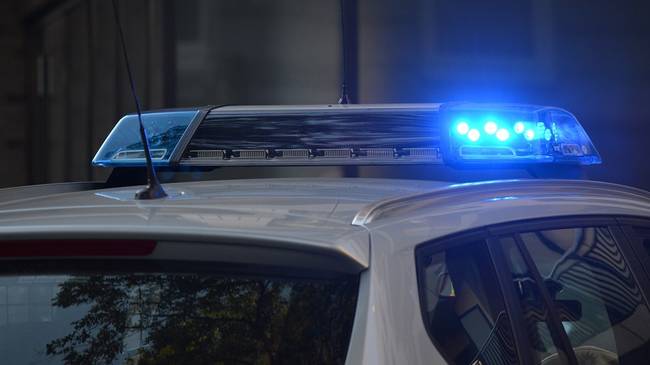 There's no doubt you have a stressful job as a police offer or first responder. With lives on the line, difficult decisions have to be made on a daily basis. Thankfully, there are first responder and police mortgage programs created just for you.
Mortgage programs and discounts
Do police get help with mortgages? Are there mortgage loan programs for first responders? These are just some of the questions you may have as it pertains to your home financing needs.
There are many government, state, and local homeownership benefits available for you to consider. Please note, state and local programs can vary by location. So be sure to review your state and local municipality websites to fully understand your options.
HUD Good Neighbor Next Door
Both law enforcement professionals and first responders have the opportunity to participate in the U.S. Department Housing and Urban Development's (HUD's) Good Neighbor Next Door program. This program helps public servants purchase homes in revitalizing neighborhoods.
Benefits and participation information
Through the Good Neighbor Next Door program, you can buy a HUD home for 50% of the appraised value when the house is located in a specified area. Properties are available for purchase through the program for seven days.
Check the listings for your state to see what's available. Follow the instructions to submit your interest in purchasing a specific home. If multiple people submit an offer on a single home a selection will be made randomly via lottery. You must meet the requirements for a law enforcement officer or first responder and comply with HUD's regulations for the program.
FHA mortgage program
Federal Housing Administration (FHA) loans are government-insured and easy to qualify for. They're especially popular among first-time home buyers because of the flexible down payment and credit score requirements.
Benefits and participation information
Buying a home with an FHA loan allows you to pay a low down payment amount of 3.5%. Applicants generally must have a minimum FICO score of 580 to qualify.* 
Down payment and credit score aside, there is a multitude of requirements. These can range from providing reliable income paperwork to requiring to pay for monthly mortgage insurance. Don't let these small hurdles discourage you and make sure to speak with a trusted mortgage lender to get the full picture.
*FHA credit score requirements are subject to change. As a result of COVID-19, mortgage investors are unable to support as many loans, meaning underwriting guidelines for government loans are becoming more strict.
VA mortgage program
Looking for law enforcement home buying programs? Many police officers and first responders have served in the military, so they're eligible for Veteran Affairs (VA) loans. These loans do not demand a down payment and, unlike the FHA loans, borrowers don't have to pay for mortgage insurance. VA loans can provide incredible value.
Benefits and participation information
No down payment and no mortgage insurance requirements make VA loans one of the most attractive programs in the industry. The loan is also guaranteed by the government so rates tend to be lower than what's available for other mortgage programs. More importantly, it's available to veterans, active-duty military members, and qualified spouses.
To be eligible, you (or your spouse) must have served 181 days during peacetime, 90 consecutive days during wartime, or 6 years in the National Guard or Reserves. Be sure to double-check with a licensed mortgage expert to see if you qualify.
Down payment assistance
Down payment assistance programs are generally offered at the local level. The majority are exclusively available in certain cities or counties, but there are some available at the state level.  For example, there is down payment assistance available for Texas police officers and first responders as part of a program called Homes for Texas Heroes. This program provides down payment assistance from 3% to 5% of the total loan amount. Make sure to do your research since not all mortgage lenders may participate in the program.
Public service should be commended and awarded. That's why the mortgage process should be made easy for police officers and first responders.
Ready to see if you qualify for a law enforcement mortgage discount or a special home loan program? Schedule an appointment with an American Financing mortgage consultant to see what options are available.