Can You Refinance a Mortgage After Forbearance?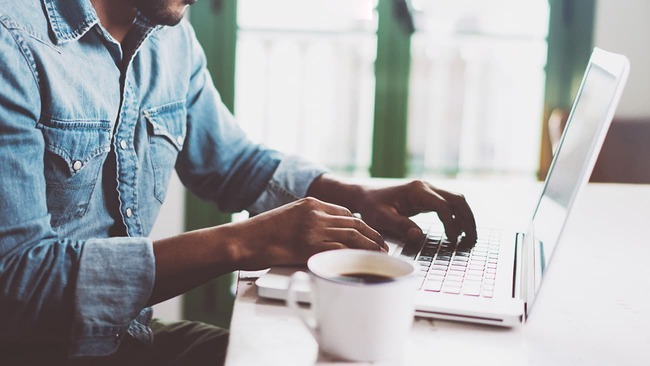 At this point in the pandemic, countless Americans remain financially unstable. The U.S. Census confirms that around 13.4 million households in the U.S. are behind on their mortgage payments. All this, even after the federal government provided necessary economic stimulus and expanded unemployment benefits.
But there has been a silver lining in the form of mortgage forbearance. These measures allow people to remain in their homes without having to worry about the possibility of foreclosure.
If you opted into a forbearance plan with your lender, hopefully, you're at the point where you can see the light at the end of the tunnel. Maybe your job situation improved, or your spouse received a promotion with their employer. Whatever the case, you feel confident about paying your mortgage again once the forbearance period ends.
Then you ask yourself, "Will I be able to take advantage of these low mortgage rates?" It's a reasonable question considering that so many homeowners are refinancing their loans. And with rates near record lows, you could potentially save up to $1,000 a month.
Keep reading as we take a closer look at refinancing after exiting forbearance.
Benefits of mortgage forbearance
Think of forbearance as your most impactful financial lifeline. Say you've already tightened your household budget and gone through your emergency savings account. Having the ability to pause your mortgage payments gives you a little extra breathing room to pay for essentials such as groceries and medications. 
Be mindful that not all mortgage servicers handle forbearance the same. Under the CARES Act, any homeowner with a government-backed mortgage can qualify for this relief. This includes FHA, VA, USDA loans, and loans owned by Freddie Mac and Fannie Mae.
Deadlines are approaching for borrowers to request forbearance under the CARES Act. If approved, your servicer can then grant the payment pause for six months, with the option to give one extension of the same duration. We suggest having a basic understanding of mortgage forbearance and deferment before contacting your servicer.
Timeline for refinancing after exiting forbearance
It used to be that homeowners had to wait at least 12 months after fully catching up with their payments to be eligible for mortgage refinancing. However, rules are different now that we're in a pandemic. How soon you can refinance after forbearance ultimately depends on your loan type.
Freddie Mac or Fannie Mae
Fannie and Freddie require borrowers to make at least three consecutive on-time payments after their forbearance period ends to apply to refinance. You can then refinance the entire loan amount (including any missed payments) into a new loan.
FHA
FHA borrowers will need to get out of their forbearance plans to refinance. Similar to the process outlined above with Fannie Mae and Freddie Mac, borrowers must make three consecutive on-time payments before seeking a new loan. The key difference is that lenders will expect six or more consecutive payments if you're hoping to explore a streamline refinance.
VA and USDA
Contact your loan servicer using the Mortgage Electronic Registration Systems to review your options after forbearance. VA borrowers could qualify for a loan modification after forbearance. There's also the chance of USDA borrowers being able to have their payments deferred to the end of their loan.  
Is it the right move for you?
No two borrower situations are the same, especially when forbearance is involved. That's why it's critical to evaluate your financial health and future goals before moving forward with a refinance. 
At the moment, there's never been a better time to refinance a mortgage. Those who qualify could save hundreds each month, maybe more. That's a big deal if you're starting to earn a regular income again or you're catching up with other bills. 
But what about the costs associated with a refinance? Many homeowners don't realize that closing costs typically make up 2-5% of the loan amount. This is where knowing the breakeven point and asking your lender about rolling these expenses into your mortgage can be so beneficial.
Don't think of refinancing your mortgage as only lowering your rate, either. This is your chance to switch from an adjustable-rate mortgage to a fixed-rate mortgage and ensure the same payment for the life of your loan. Alternatively, perhaps you've thought about opting for a 15-year mortgage and saving thousands of dollars in interest.
Explore other options
There are a few different ways you can approach the end of forbearance if you'd rather not refinance your mortgage. First, you may decide to resume payments at the original rate and amount. Communicate with your lender about how you plan on making up missed payments so you don't get surprised with a request for a lump sum payment.
If your financial situation hasn't improved by the time your forbearance period ends, consider a loan modification. Your lender might lower your rate or lengthen your term. Note that a loan modification is not the same as a mortgage refinance.
The last resort for most homeowners exiting forbearance is to sell their home. Granted, it's anything but fun packing up your things and moving due to a prolonged lack of income. But selling your residence and paying off your loan eliminates the possibility of foreclosure.
Have questions about refinancing a mortgage after forbearance or refinancing during coronavirus in general? American Financing is here to help. Call (866) 885-1079 and let our team guide you through the mortgage loan process.