What is a Pledged Asset Mortgage (PAM)?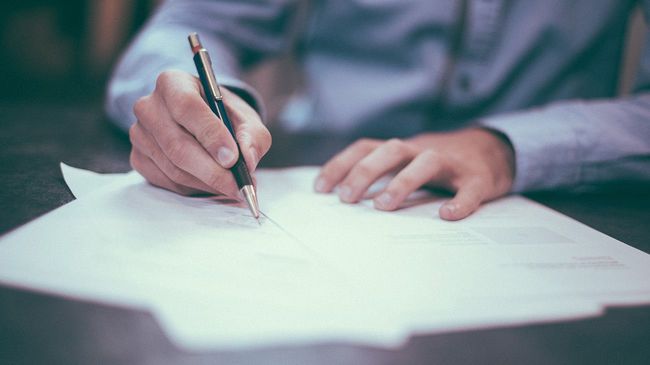 *This article is for educational purposes only. American Financing does not offer PAM loans.*
Many of today's home buyers require unique financing solutions to fund their real estate purchases. For this article, let's say you're a savvy investor looking for a way to use your portfolio as a gateway to your next property. It's not a pipe dream — you really can tap into your investments during the home buying process.
This is where a pledged asset mortgage (PAM) comes into play. While it may not be the right option for everyone, there's no question that this non-traditional mortgage can be advantageous for specific borrowers, mainly those who are in the higher income tax bracket. 
Let's take a closer look at the pledged asset mortgage and how to determine if you would be a good candidate for the program.    
Understanding a pledged asset
Investopedia defines a pledged asset as "a valuable possession that is transferred to a lender to secure a debt or loan." By "valuable possessions," we mean cash, stocks, bonds, and other securities or equity. Think of a pledged asset as collateral held by the lender in return for lending you the necessary funds for a home purchase or refinance.
Some borrowers shy away from a pledged asset mortgage because they assume they'll lose ownership of their valuable possession. This notion couldn't be further from the truth! Keep in mind that you will maintain ownership of your assets as long as you remain current with your loan and avoid defaulting on your mortgage.
Pledged assets are becoming more popular because they can significantly reduce the down payment and interest rate, leading to short-term and long-term savings for borrowers. 
Defining a pledged asset mortgage (PAM)
Let's consider a traditional mortgage for a moment. Unless you're using a first-time homebuyer program or a VA loan, you'll likely have to come up with a 20% down payment. Sure, you might have those funds readily available in a bank account, but what if you'd rather pledge assets to eliminate the down payment altogether?
With a pledged asset mortgage, borrowers have more financial flexibility. In addition to not having to worry about a down payment, they also benefit from no private mortgage insurance (PMI) and a lower interest rate. Arguably the best perk of this mortgage is that the borrower continues to earn and report the interest on the pledged assets.
How to qualify
There's a lot to like about a pledged asset mortgage. As mentioned earlier, this program is typically suited for high-income borrowers who have the cash and/or investments at their disposal. Your lender will want to see that your securities have a higher value than what's required for the down payment.
Just because you may have assets in an employee-sponsored 401(k) or an individual retirement account (IRA) doesn't mean you qualify for a pledged asset mortgage. It's likely the bank will see these investments as too risky, and your lender will deny the loan. One more note regarding qualification for a pledged asset mortgage: should you pledge assets and the value of your investments decreases, the bank may ask for additional funds to account for the decline. Proceed with caution, and be sure to seek input from your financial planner before moving forward with a pledged asset mortgage.
Learn: The assets and cash savings you'll need to buy a home.
The advantages and disadvantages
To reiterate, a pledged asset mortgage eliminates the need for a down payment, allows the borrower to keep ownership of their investments, and often comes with a lower interest rate. Borrowers also continue to earn income from their assets even while they serve as collateral for the lender. The remaining benefit we haven't touched on up to this point is that the borrower avoids capital gains taxes from selling their pledged assets.
Now that you know the benefits of a pledged asset mortgage, here are some of the downsides of the loan:
The borrower could lose both their home and their assets should they default on the loan.

In lieu of making a down payment, the borrower must be prepared to pay the loan interest on the full price of the home. 

The borrower might have limited trading abilities if the pledged assets are mutual funds or stocks.  
Is it right for you?
Imagine funding the purchase or refinance of another property without having to touch your savings account or realign your investment strategy. Though this seems like a far-fetched idea to some borrowers, it can become a reality when you use a pledged asset mortgage. 
As we mentioned at the beginning of the article, a pledged asset mortgage only makes sense for certain borrowers. That's why we suggest talking with an experienced lender* before assuming it's your best real estate financing option.  
*American Financing does not offer pledged asset mortgages.