The Best Title Companies and Tips for Choosing Yours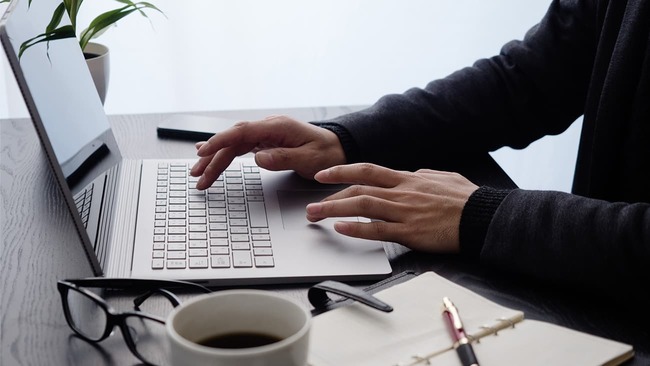 There's no better feeling than closing on a house. After all the back and forth with your lender, you're officially in the clear. What you may not realize, though, is that your title company will be working behind the scenes to ensure a smooth transaction.
Very few borrowers understand the role of a title company in the real estate process. But it's important to know how these entities operate, and the factors that set one apart from another. 
Continue reading for an in-depth look at title companies.
What does a title company do?
Let's start with the basics. A title company's job is to transfer the property rights from the current owner to the soon-to-be owner. In order to do this successfully, the organization must verify that there are no burdens on the home's title.
What do we mean by burdens? Well, the most common title defects include liens, prior mortgages, prior unpaid taxes, and fraudulent transfers, among others. 
According to Zillow, "Title insurance protects the lender and/or owner against lawsuits or claims against the property that result from disputes over the title."
Now we can discuss how a title company assists with your closing. The funds you will bring to the table on your closing day will be placed in what's called an escrow account. The title company assumes the role of maintaining this account so that the funds are only used for closing costs and settlement. 
Borrowers should expect an agent from the title company to have all the necessary paperwork, explain it in a way that's easy to understand, and collect closing costs. Just be sure to communicate with your lender ahead of time, as many mortgage companies are giving borrowers an e-close option. 
How do they make money?
Title companies aren't limited to one way of turning a profit. As we discussed in the previous section, they spend a decent amount of time researching your property. This service often ranges from $200-$400, on average.
Then there's the cost of title insurance itself. If you're selling a home, chances are that you'll be paying this premium on behalf of the buyer. The process is a bit different if you're buying a residence, as you'll need to pay for the title insurance for your lender. 
Title insurance is a straightforward, one-time cost. Should it be determined that another party owns the house that you just bought, the title company will refund all the money used to purchase the property. This includes the cash you put down and any funds borrowed from a lender.
Check out this article from Clever Real Estate for more info.
Who are the best title companies?
We've spent the majority of this article explaining how a title company conducts its business. At this point, you're probably curious about the highest-ranking ones.
Here are some of the best title companies in the industry, as referenced from Sandy Gadow:
First American Title Insurance Company

Old Republic National Title Insurance Company

Attorney's Title Insurance Funds, Inc.

Chicago Title Insurance Company

Fidelity National Title Insurance Company
Who contacts the title company?
It's up to the buyer and seller to reach out to a lender and real estate agent. But does the task of contacting a title company fall onto your plate as well? Thankfully, whether you're buying or selling a home, you shouldn't have to worry about getting in touch with yet another entity.
You'll find that experienced mortgage lenders and realtors have a network of reliable title companies. You can certainly put your mind at ease and double-check that the title agent chosen is both knowledgeable and well-versed in the field.  
What's the process for choosing one?
Your lender or real estate agent will use a title company that they know can get the job done without any hiccups. Frankly, your best bet is to defer to your team and simply remain in communication until your closing day. Those who want to be more involved in the process might decide to browse reviews of title companies and talk to their contact about anything of note. 
What makes a good title company?
A good title agent does two things well: They coordinate the transaction efficiently and they provide remarkable customer service.
Title companies that aren't highly regarded tend to communicate poorly and fail to guide their customers through their closing. 
Why it all matters
Remember that a home purchase is one of the largest financial transactions you will ever make. And similar to how you decide on a lender or real estate agent, it's imperative to limit your search to only the best title companies out there.