Best Time to Sell a House in Philadelphia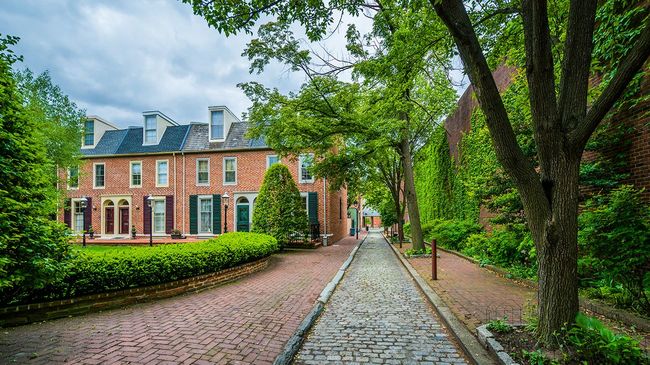 When you begin thinking about selling your home, your goals are probably about making the most profit from the sale and selling quickly, right? To make the selling process as smooth as possible, it's important to know when to list your home, especially if you're looking for a solid return on your investment. A quick internet search will likely give you a range of months when it's the best time to sell your home, but that time frame depends on the location of your home and the market in which you're selling. 
So, what's the best time to sell in Philadelphia? Let's take a look at the variables.
What's your timeframe?
Are you making a move to a larger or smaller home to fit your needs, or are you relocating for a career? Are you selling your home to pay off debt? Your reason for moving will often dictate your timeframe for listing, so it's best to be prepared to sell at any time.
If you have maintained your home well over the time you've lived there, preparing your home for listing will be much smoother. However, if you've let small repairs go by the wayside—don't feel bad, it happens to the best of us—you'll want time to devote to repairing your home in advance of listing. Time is an essential factor in the selling process and will dictate how involved you can be in the process.
Do you have the time to research real estate agents? Is your property in tip-top shape? Do you need to be looking for a new home at the same time you're listing your house? You should consider all of these questions before leaping into listing your home.
Many sellers are often taken aback when an agent tells them that repairs must be made to the home before they'll take the listing. Be prepared to have a real estate agent suggest home improvements before listing your house, and be ready to tackle those suggestions. The possibility of needing to schedule home repairs—or doing them yourself—means that listing your home immediately may not be the best time for you.
Quick tip: Consider staging your home to increase the appeal to potential buyers.
Best time for your family
If you're not pressed for time when it comes to listing your home for sale, you have the luxury of being strategic about your timing. If you have children and don't want to disrupt their school year with a move, you may want to list your home in the spring or summer. 
However, choosing the best time to sell based upon your family may mean your house won't sell as quickly or at a significant profit, depending on your market's trends.
Best time to sell for a profit in Philadelphia
If maximizing your profit is what's most important to you, you'll want to look closely at the Philadelphia real estate market to determine your listing timeframe. 
Looking at data collected by HomeLight, a nationwide real estate referral company, March is the month you want to close on your home in Philadelphia. Keeping in mind that it can take an average of four months to settle on a home, the best time to list your home on the market in Philadelphia is in December. Most articles about listing your home will generalize and tell you that winter is the worst time to sell your home. But for the Philadelphia market that couldn't be further from the truth!
Best time to sell quickly in Philadelphia
You may not always have the luxury of choosing when to put your house on the market, but if you do, and you want to sell quickly, the data points to October, with homes selling 21 days sooner than any other month of the year. Again, using an average list-to-close time frame of four months, you'll want to put your house on the market in July to sell it 21 days faster.
As you can see, it pays to keep a close eye on market trends when you're planning to sell your home. If time is on your side, be strategic and plan to list your home in early winter, when you're sure to maximize your return on selling in the Philadelphia market. And if selling fast is your goal, you'll want to look at listing your property in the summer.
Article contributed by Lauren Stevens. Lauren is an award-winning writer specializing in home, tech, families, and the military.