Mortgage Loan Application Process: How It Works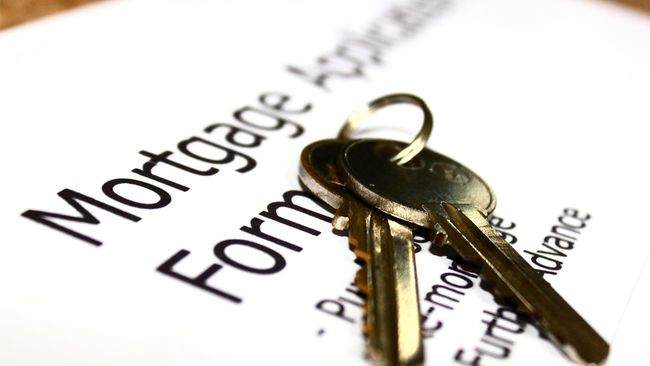 Applying for a mortgage is the official beginning of the home loan process.
Basically, a mortgage application process involves sharing your (and any co-borrowers) personal financial information with a loan officer to determine your eligibility for a particular loan program.
What to expect
There are six components of the mortgage application process. And, they can be submitted in writing (online or print application) or over the phone when speaking with a mortgage consultant.
Name
Income
Social Security Number
Property address or identified county (of where you are looking to buy)*
Estimated property value
Loan amount
*A defined property address is necessary to complete the application process and move on to processing. Though, an identified county is sufficient enough for a lender to at least get you started with a pre-approval letter (until the property can be formally identified).
Related: What is mortgage underwriting?
Quick Tip: Before You Apply for a Mortgage
When applying for a mortgage, you'll provide proof of your financial history (creditworthiness) to determine your ability meet the loan terms. Same goes for your spouse's or co-borrower's financial history. Late bill payments, too high of a debt-to-income ratio, pending judgments, and liens, can be reasons for application denial. So, ensure your financial history over the previous 6-12 months is "clean" and there are no issues that would prevent you from being approved. It's also good to have an idea of what type of home you're interested in (single family, condo, townhome, etc.) as well as what your budget for down payment is.
Pre-qualification vs. pre-approval
Two terms often used early in the mortgage process are pre-approval and pre-qualification. Though they sound similar, each is very different, and it's important to know the differences between them.
Pre-qualification is a quick way to get a basic idea of eligibility for a new mortgage. You give the lender a basic summary of your financial situation, including income, assets, debts, liens. After they evaluate your information, they provide you with an "unofficial" estimate of how much you can borrow. Because a lender pre-qualification does not use detailed personal financial information, it is not as strong as a pre-approval.
Pre-approval (recommended) is an official approval from a lender for the amount you can borrow for a mortgage. Expect a credit check and more in-depth review of your creditworthiness. The lender (or bank) verifies your personal financial details using your mortgage application, FICO score and credit reports, income statements, employment verification, etc…
Be prepared to provide details on:
Employment history or verification of employment - This will typically include the name, phone, and address of your current employer. You will also need to identify your history with the company, your current position, and salary including overtime, bonuses, commissions, and at least two pay stubs.
Proof of income - Providing proof of your income is essential for the lender to know how you will pay the mortgage. Expect to supply two years of W-2s, profit & loss statements (if self-employed), and supplemental income like pensions, social security benefits, public assistance, child support, and alimony.
Personal assets - Assets identify collateral used to secure the underwriting of your loan. This may include three months of bank statements (savings, checking, brokerage accounts), other real property, investments (stocks, bonds, retirement accounts), proceeds from the sale of your current home, and monetary gifts from relatives.
Current debts - This will include your current mortgage loan, liens, alimony or child support payments, divorce decrees, car loans, credit cards, other real estate property, history of bankruptcies, collections, foreclosures, and delinquencies.
From here, your lender provides an "official" pre-approval letter stating the maximum loan amount you are approved to borrow for your new home.  This letter, and the amount you're pre-approved for, is generally good for 60-90 days.
Quick Tip: Credit Score and Shopping Lenders
When you apply for a mortgage, your credit scores (FICO scores) and history is pulled from the three major credit reporting agencies Experian, Equifax, and TransUnion. This is called a "hard inquiry" and can impact your overall credit score if too many "hard" inquiries are reported over time. When comparing mortgages from different lenders, it's best to do this within a 30-day window as doing so only counts as a single "hard" inquiry so long as it's for the same purpose such as a mortgage. Other inquiries (ex. auto loan, small business loan, etc…) will be counted separately since they are for a different purpose than a mortgage.
Ready to get started?
Call (800) 910-4055 to speak with a mortgage consultant.
Next steps
Be sure you thoroughly review all documents and return the required forms in a timely manner. Once the pre-approval letter is in hand, you're ready to shop for a home!