How Home Construction Loans Work and How to Get One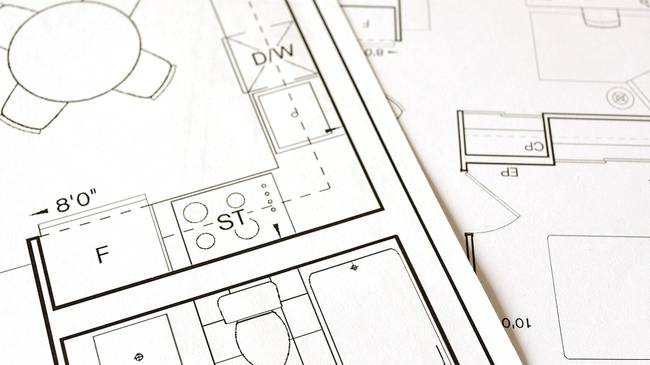 Imagine your home with a custom first-floor master suite, LED lighting throughout, radiant heat flooring, granite countertop kitchen, and a functional open floor plan. Who doesn't want a home built to their specifications? It can be incredibly exciting to have your dream home built for you. But, you need to learn the nuts and bolts of home construction loans first.
In the past, small builders had greater access to capital. Now, most builders put the responsibility on the homebuyer to get the loan or loans for the project. That's the main reason home developments being built today are constructed by big, high-credit corporate conglomerates.
Knowing what to expect when financing a new construction home can make the process less stressful. Learn the basics of home construction loans, and how they work, so you're prepared to build your own home.
Types of home construction loans
There are essentially two types of home construction loans:
1. Construction-to-permanent
This loan allows you to finance the construction of your new home. When your home is built, the lender converts the loan balance into a permanent mortgage, so it's really two loans rolled into one. You only have one closing with a construction-to-permanent loan — which means you pay less in fees.
During the construction phase, you pay interest only on the outstanding balance, but the interest rate is variable during construction. Therefore, it fluctuates up or down depending on the prime rate.
After the home is built, the lender converts the construction loan into a permanent mortgage. The permanent mortgage or "single-close loan" works like any other mortgage. You can select a fixed-rate or an adjustable-rate and specify the loan term that works best for you (15- or 30-year terms, typically).
Many lenders let you lock down a maximum mortgage at the time construction begins. Lenders generally require a down payment of at least 20% of the expected amount of the permanent mortgage. However, some lenders can make exceptions for homebuyers.
2. Stand-alone construction
This is considered a first loan that covers the construction of your new home. When you move in, you get a mortgage to pay off the construction debt so there are two separate loans involved.
A stand-alone construction loan works best for borrowers who can only make a smaller down payment. This is a major advantage if you already own a home and don't have a lot of cash on hand for a down payment. For most, this is ideal because they're counting on obtaining more cash once they sell their current home. This financing method lets you live in your current home while your next home is under construction.
There are some specific disadvantages that come with this loan type:
Firstly, you pay for two closings and two sets of fees — on the construction loan and on the permanent mortgage.
Secondly, you can't lock down a maximum mortgage rate. If rates rise during construction on your home, you might have to deal with a higher interest rate on the permanent loan than expected.
Finally, if you were to hit a rough patch financially during construction, you may find it significantly more difficult to qualify for the second mortgage you need.
Related: What is a Balloon Mortgage?
Qualifying for a construction loan
Getting a loan to build a home is "tough" at best. When borrowers apply for a construction loan, the lender doesn't have a complete home as collateral — this makes recouping their investment tricky. The mortgage lender will want specific details that can range from home size to the contractors and subcontractors who will be doing the work. Your general contractor can provide all of this information to your lender.
Homebuilding details aside, the lender also needs to know that you can make your monthly loan payments during construction. They will verify your income, creditworthiness, outstanding debt, and more to determine what you can afford. If the lender thinks you can't make your current rent or mortgage payments while your home is being built, you won't qualify.
Choosing your builder
One of the more important aspects of building your home is choosing the right builder. You want an accredited builder that has built the kind of house you want in terms of price, style, and size. Try looking up their credentials within the local home builders association, checking their Better Business Bureau profile, and asking for client references. Even though lenders usually run a more extensive background check on your builder of choice. Regardless, do your due diligence!
Lenders will also run routine inspections as the home is built. During this period, the lender pays the builder in stages called "draws." And they usually send an appraiser or inspector to make sure that construction continues as scheduled.
Other important information
Concerned over unexpected costs? Don't be. Exceeding the budget typically happens when borrowers have last-minute changes during construction. So, your mortgage lender will make sure well in advance that you have savings to pay for unforeseen expenses. After all, it never hurts to have some financial cushion.
There are more obstacles to contend with when building and financing your new home overall. But if you have the will then there are several ways to make it happen. Just be sure to choose the loan option, lender, and builder that works best for you, above all else.