What is a Cash-Back Mortgage?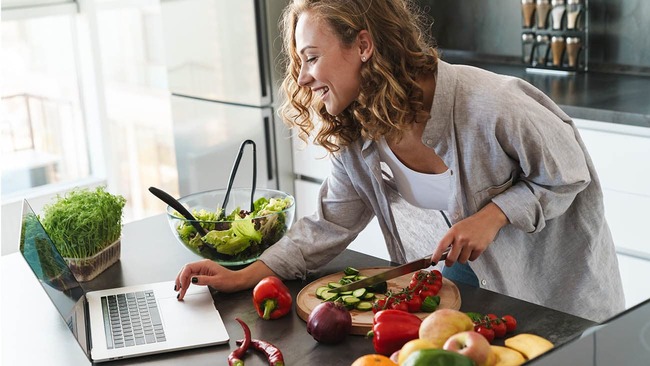 Published July 7, 2022
Prospective buyers should look for certain incentives, like a cash-back mortgage, as they search for a home. A cash-back mortgage is a type of home loan where the buyer borrows more than they need for the house. The "cash-back" portion can be a fixed sum, like several thousand dollars, or a percentage of the home cost, which is usually 1-7%. The homeowner can then use those funds for anything they want. In most cases, that money goes toward repairs and home-related purchases.
Lenders use programs like this to distinguish themselves from other providers. Still, it's easy to become overwhelmed as you consider these choices, all while providing other information and financing, like your credit score and down payment.
Finding a transparent lender who will walk you through incentives, like a cash-back mortgage, is important. Understanding how a cash-back option differs from a cash-out mortgage will also influence your final decision. Some of the qualities of each type of mortgage are:
Cash-back mortgage
The lump sum can be a percentage of your borrowed amount, a set amount, or a figure equal to a monthly payment
Some lenders prioritize a cash-back deal for first-time homebuyers
Lenders give your sum once you pay the mortgage or make your first monthly payment
Cash-out mortgage
Replaces your current home loan with a larger mortgage
Homeowners get the cash difference between the two mortgages
You can put the cash from your home's equity toward any purpose
A person's status as a homeowner is the primary difference between the two mortgages. Getting a cash-back option doesn't necessarily mean you're getting a refinance. You can get your cash lump sum after securing your first home mortgage.
If you're not sure which option makes sense for you, get in touch. Our mortgage consultants will answer your cash-back mortgage questions and help you start the mortgage process. We'll take the time to introduce you to any loan programs that might help you meet your financial goals.
Who should get a cash-back loan?
You'll need to meet certain criteria to get a cash-back loan. The conditions follow the standard affordability requirements whenever you apply for a mortgage. Some of the criteria may be that you:
Hold a current account with a lender
Are a first-time homebuyer
Borrow a sum that exceeds a certain amount
You can use the mortgage sum for whatever project or endeavor you want. Still, you should make sure you are getting any mortgage for the right reason. Using a cash-back mortgage is practical for a house move, or perhaps investing in a "fixer-upper." But make sure that you read the fine print regarding the rate and monthly payments. You don't want to get "free cash" for a frivolous expense and then default on your loan later.
What are the alternatives to getting cash-back mortgages?
The steps for improving your cash reserves can differ for everyone. Perhaps you have realized that accessing funds through a cash-back loan isn't the best option for you. You can explore several other cash reserve possibilities as a first-time homebuyer.
A credit card: You can gain flexibility with a low-interest or no-fee credit card. Consider this option instead of getting a cash-back mortgage if you need to pay furniture costs or moving fees.
A personal loan: You should have an easy enough time finding a personal loan. Review your credit score before you apply for one. If you improve your score over time, you can find better rate options.
State or local down payment assistance: Most states have government agencies and nonprofits that run down payment assistance programs. Look into a program to cover a down payment for first-time homebuyers. You can then use your cash reserves for other financial necessities.
Making any loan or credit choice will come with benefits and drawbacks. Make sure that you speak with a qualified consultant before you make any final loan application decisions.
Related: Balloon payment mortgages explained
Cash-back mortgage pros and cons
First-time and experienced homebuyers will find the idea of "free money" appealing. Still, you should still keep in mind that you're taking out a mortgage. Taking out any loan comes with responsibilities and expectations, and no money is ever free. Once you've considered alternative mortgage options, weigh the pros and cons of a cash-back plan.
Pros
A flexible lump sum to spend as you please
The funds can assist you with cash flow
A reliable source of cash for working on your new home
Potential extra benefits, such as a refund on any valuation fees or product fees
Cons
A cash-back mortgage can have higher mortgage fees
Higher interest rates that can increase the overall cost
Higher early repayment penalties that diminish your cash back
While many people see cash-back mortgages as the ideal option, for others, it could be detrimental. Remind yourself that weighing your options from all angles is crucial when taking on any mortgage.
Who can discuss your mortgage options with you?
There are many available resources for first-time homebuyers. Using these resources, such as speaking to the right lender, can help you to identify your loan options. At American Financing, we suggest that you review our mortgage calculators. A simple mortgage loan payment calculator can help a first-time homebuyer estimate their cash-back mortgage cost and some additional factors. Some useful calculators also include our:
Mortgage Refinance Calculator: If getting cash back doesn't make sense now, you can wait and get a cash-out mortgage later. Review your potential first mortgage through a refinancing lens to identify where you might save if you wait.
Seeking the right support from a mortgage consultant will help streamline your experience as a first-time homebuyer. Without a reputable lender to speak with, you'll likely overlook important questions that may affect your future finances. At American Financing, we'll walk you through the process of securing a mortgage. We have your best interests in mind and will let you know whether a cash-back mortgage is a viable option. Before we get started, we'll review your full financial situation to ensure that the mortgage won't create future issues for you.