Unlock Lower Rates: A Guide to Buydown Mortgages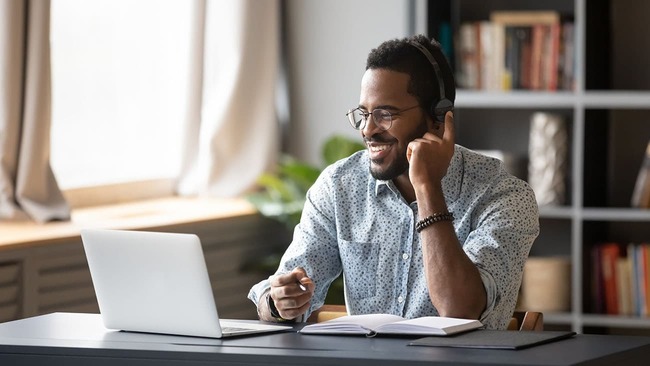 Are you eyeing that dream home but hesitating because of high mortgage rates? You're not alone. Navigating the financial aspects of buying a home can be daunting, but a tool can give you breathing room: the Buydown Mortgage.
The concept behind a Buydown Mortgage is simple yet impactful. It allows you to secure lower interest rates for the initial years of your home loan, making your transition into homeownership more manageable. This can be especially helpful if you want to adjust to a new monthly budget or anticipate a higher income soon.
So, if you're a first-time homebuyer, considering a property upgrade, or just trying to make the most informed choice on your mortgage options, you've come to the right place. In this comprehensive guide, we'll delve into the ins and outs of Buydown Mortgages, offering you valuable insights to make an educated decision.
Stay with us as we explore the mechanics, benefits, and considerations of this intriguing mortgage option.
Understanding the Basics: What is a Buydown Mortgage?
A Buydown Mortgage isn't as complex as it sounds. In its simplest form, it's a mortgage option that allows you to "buy down" your interest rate for a certain period, usually at the beginning of the loan term. This means you pay a bit more upfront, often in the form of a lump sum, to enjoy lower interest rates in the early years of your mortgage. Think of it as a trade-off that gives you financial breathing room when you need it the most.
Why is this such a big deal? Those initial years can be financially straining with other new homeowner expenses like furniture, minor renovations, and that inevitable leaky faucet. A Buydown Mortgage can offer you the respite you need.
The Magic Numbers: Unpacking the 3-2-1 Buydown
One of the most popular types of Buydown Mortgages is the 3-2-1 Buydown. Here's how it works: Your interest rate is reduced by 3% in the first year, 2% in the second year, and 1% in the third year. Sounds magical, right? This structure is handy if your income rises in the coming years.
However, remember that your interest rate will revert to the original rate stated in your mortgage agreement after the third year. It's crucial to plan for this eventual rise in monthly payments.
The Shorter Route: Exploring the 2-1 Buydown Option
Another noteworthy option is the 2-1 Buydown. It's similar to the 3-2-1 Buydown but operates over a shorter timescale. Your interest rate is reduced by 2% in the first year and 1% in the second year. It's a quicker path to your original mortgage rate, ideal for those expecting a more immediate rise in their income.
Just like with the 3-2-1 Buydown, it's crucial to anticipate the adjustment period when your rates revert to the original terms of your mortgage.
Temporary Relief: The What and Why of Temporary Buydowns
Temporary Buydowns offer another avenue for initial savings. Unlike the 3-2-1 or 2-1 options, which have set periods and percentages, temporary Buydowns can be more flexible in their terms. They are often utilized as a short-term solution for those who need immediate financial relief but expect to be in a better financial position in a few years.
Remember, though, that the term "temporary" is vital. Prepare for when your interest rates return to their original levels.
Who Foots the Bill? The Players in Buydown Mortgages
When it comes to Buydown Mortgages, several parties could cover the initial cost. Usually, it's either the buyer, the seller, or the lender. In some exceptional cases, if a company is relocating an employee, they might foot the bill to ease the financial burden of moving.
This flexibility in "who pays" can make Buydown Mortgages an attractive option for buyers and sellers, adding a little sweetener to close a deal.
Pros and Cons: Is a Buydown Mortgage Right for You?
Like anything in life, Buydown Mortgages have their pros and cons. On the upside, they offer lower initial monthly payments, providing breathing space for new homeowners. However, the downside is that you'll need to be prepared for higher payments down the line.
Weigh these factors carefully and consider your long-term financial outlook before deciding.
Navigating Risks: What to Watch Out for with Buydowns
While Buydowns offer a compelling short-term benefit, they come with their own set of risks. One major pitfall is the potential for financial strain when the buydown period ends, especially if your income hasn't increased as expected. Always have a backup plan, and consult a financial advisor to see if a Buydown Mortgage aligns with your financial goals.
Case Study: Real-Life Scenarios of Using Buydown Mortgages
To give you a better picture, let's look at some real-life scenarios where a Buydown Mortgage made sense for the homeowner. From newlyweds to retirees, the Buydown option has offered a temporary financial cushion that made all the difference.
FAQs: Your Burning Questions About Buydowns Answered
Q: What is a Buydown Mortgage?
A: A Buydown Mortgage is a loan option that lets you pay a lump sum upfront to secure lower interest rates for a specific period, generally at the start of your mortgage term.
Q: How does a 3-2-1 Buydown work?
A: In a 3-2-1 Buydown, your interest rate is reduced by 3% in the first year, 2% in the second year, and 1% in the third year before reverting to the original rate.
Q: Is a Buydown Mortgage the same as a temporary Buydown?
A: No, while all Buydown Mortgages offer lower initial rates, a temporary Buydown usually has more flexible terms and is often used for short-term relief.
Q: Who typically pays for a Buydown Mortgage?
A: The buyer, seller, or lender can pay for a Buydown Mortgage. Sometimes, employers cover the cost when relocating an employee.
Q: What are the risks associated with Buydown Mortgages?
A: The main risk is the potential for financial strain once the buydown period ends and rates revert to higher levels.
Q: Are there fees involved in Buydown Mortgages?
A: Yes, a lump sum payment is usually required upfront, and there may be additional fees depending on the lender.
Next Steps: How to Secure Your Own Buydown Mortgage
If you've decided that a Buydown Mortgage is right for you, the next step is to consult with a trusted mortgage lender. They can provide a more detailed breakdown tailored to your financial situation and guide you through the application process.
Navigating the maze of home loan options can feel like a Herculean task, especially when interest rates play hide-and-seek. That's where the magic of Buydown Mortgages comes in, including the 3-2-1 and 2-1 buydown options. These unique loan structures give you the power to lock in lower interest rates initially and offer the flexibility to plan your financial future more confidently. 
It's like having your cake and eating it too! But remember, while the lower interest rates might look like a shining pot of gold, it's crucial to weigh the pros and cons and fully understand who's picking up the tab for this financial favor.