The Ultimate Guide to Maximizing Your Home's Value with the Homestyle® Renovation Loan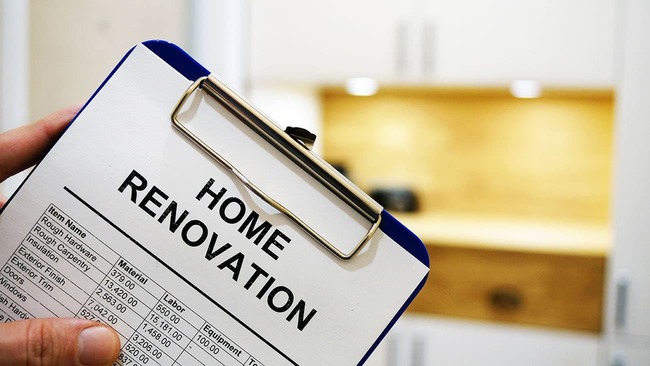 Looking to renovate your home but unsure how to finance it? The Homestyle® Renovation Loan could be your all-in-one solution. This guide will walk you through its benefits, eligibility criteria, and how it can boost your property's value. Let's turn your renovation dreams into reality.
What is a Homestyle® Renovation Loan?
The Homestyle® Renovation Loan is more than just another mortgage. It's a specialized loan designed to allow homeowners or potential buyers to roll the costs of home improvements into the mortgage itself. That means you can purchase a property that needs some work and get it move-in ready without needing a second loan. This is an all-in-one solution that could be the perfect fit for those looking to invest in their living spaces.
In simple terms, the Homestyle® Renovation Loan is a financial tool that combines a mortgage with home renovation financing. This approach makes managing expenses easier and sticking to a budget, as you only have to worry about one monthly payment.
How Does the Homestyle® Renovation Loan Work?
Understanding the Homestyle® Renovation Loan is easy once you break it down. Essentially, you're borrowing against the future value of your home, taking into account the improvements you plan to make. The loan covers both the home purchase price and the renovation costs, providing you with a seamless experience.
Once you're approved, you can collaborate with a contractor to outline the specifics of your renovation. Selecting a contractor familiar with the Homestyle® Renovation Loan process is crucial, as this ensures smoother project execution. Your lender will set the loan amount based on your planned renovations and the estimated post-renovation value of the home.
Why HomeStyle Renovation is a Good Choice
Why opt for a Homestyle® Renovation Loan when there are other options available? This loan type offers unparalleled flexibility. For one, it doesn't restrict you to a particular kind of renovation, so whether you're installing a new roof or upgrading your kitchen, this loan covers you.
Additionally, Fannie Mae, the program's overseer, allows these loans to be used on any residence, from a cozy one-bedroom apartment to a four-unit multi-family dwelling. You're not limited by property type, making it a versatile choice for various renovation projects.
Eligibility Criteria
Qualifying for this program requires meeting specific criteria. The first is a credit score requirement of at least 620. Secondly, your debt-to-income ratio should not exceed 45%. These requirements are designed to ensure that only qualified applicants receive funding.
Various properties are eligible, including single-family homes, multi-unit properties, and certain condos and co-ops. You can also use the loan for second homes and investment properties, provided you meet the additional requirements for these residences.
Maximizing Property Value Through Renovation Mortgage
The idea behind a renovation mortgage like the Homestyle® Renovation Loan is more than to provide funding for home improvements. It's also designed to help homeowners maximize their property's value. This is crucial for those looking to sell their home soon or viewing it as an investment.
By focusing on projects that offer a high return on investment, such as kitchen or bathroom remodels you can significantly increase your home's market value. In the long run, this makes the Homestyle® Renovation Loan a financially intelligent choice for homeowners.
The Importance of Energy-Efficient Upgrades
In today's world, sustainability matters. That's why investing in energy-efficient renovations can be a game-changer. Not only do these upgrades reduce your utility bills, but they can also qualify you for various tax benefits. The options are plentiful, from solar panel installations to energy-efficient windows and insulation.
And here's the best part: the Homestyle® Renovation Loan can cover these improvements. This means you can make your home more sustainable while potentially increasing its value, all without the hassle of taking out a separate loan.
Navigating the Loan Application Process
Applying for a Homestyle® Renovation Loan involves several steps, but don't let that deter you. Preparation is key. You'll need to gather all relevant documentation, from your renovation plans to quotes from contractors. Being well-organized from the start can significantly streamline the process.
Once you've submitted your application and it's approved, you'll go through a more detailed planning process with your contractor and lender. This includes finalizing your renovation plans and setting the loan amount. Throughout this process, communication is vital to ensuring everything runs smoothly.
If you want to renovate your home for personal enjoyment or to increase its market value, the Homestyle® Renovation Loan offers a convenient, all-in-one solution. Don't let financial constraints stop you from making your dream home a reality.
Ready to take the first step toward a beautifully renovated home? 
Contact us now at (877) 354-3238 to get started on your renovation journey. Time waits for no one or the opportunity to enhance your living space.