Wounded Warrior Mortgage Benefits Go Unclaimed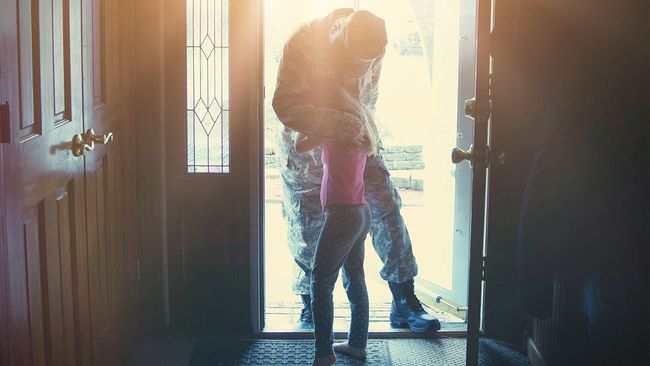 Over a million injured post-9/11 veterans may be eligible for a VA (Veterans Administration) home mortgage that charges no VA funding fee. The majority aren't taking advantage, research reports show.
VA mortgages: a benefit decades in the making
Unveiled in 1944 as part of what became the G.I. Bill, VA loans make it easier for veterans and active duty service members to buy and stay in a home.
Qualifying service members can choose to put no money down and pay no mortgage insurance, while rates tend to be at least a quarter-point lower than what's available in a conventional mortgage. All of this according to data from Ellie Mae (via The Mortgage Reports). The Veterans Administration (VA) which guarantees VA home loans from default helps military borrowers keep closing costs to a minimum. Despite this, the majority of post-9/11 vets have yet to use the VA home loan.
VA benefits left behind
According to a 2014 study from the National Center for Veterans Analysis and Statistics (NCVAS), just 16.8% of post-9/11 veterans had used a VA home loan as of 2014. A similar study released last year by the Iraq and Afghanistan Veterans of America (IAVA), a lobbying group representing post-9/11 veterans, found that 51% of the 1,500-plus members it surveyed had not used the VA home loan benefit at the time of the poll.
Those are troubling ratios. Wounded warriors, those rated 10% or more disabled by the VA, cannot only forego a down payment and mortgage insurance when buying a home but they're also exempt from what's called a VA "funding fee" that can amount to as much as 3.3% of the amount borrowed. On a nothing-down loan of $244,648 — the average borrowed by vets originating VA loans in 2015, according to the Mortgage Bankers Association (MBA) — that's a savings of $8,073.
Over 1 million veterans eligible?
Multiple sources show post-9/11 vets are more likely to have rated service-connected disabilities than other vets. According to the 2014 NCVAS study, 32% of post-9/11 vets had a service-connected disability documented by the VA versus 17.4% for all other veterans. The IAVA report says 71% of its surveyed membership have a service-connected disability while 57% of respondents have an injury suffered during their time in the military which hasn't yet been rated by the VA.
By 2019, the VA expects the total population of post- 9/11 vets to rise to 3.5 million. If current percentages hold, between 1.1 and 2.5 million of them will be afflicted with service-connected disabilities, making them potentially eligible for thousands in home loan savings.
"Wounded warriors deserve every benefit we can give them. Too few take advantage of the thousands they can save with VA loans, especially when you eliminate the cost just to fund a VA loan," says Greg Vogel, a former Army Staff Sergeant who served multiple overseas tours in forward-deployed areas helping to maintain the Army's aviation assets repairing helicopters and who has spent the last decade helping fellow Vets claim their VA home loan benefits. "It's like failing to cash in a winning lottery ticket."
Vogel says he's personally used the product five times to purchase and refinance homes and has only paid a VA funding fee once, while he was still on active duty. Since then, Vogel says he has avoided fees for funding his subsequent VA loans because of service-connected disabilities. 
How to learn more
American Financing is a rising member of the VA's list of top 300 lenders authorized to write VA mortgage loans. Speak with a mortgage consultant now, and learn if a VA home loan is the right solution for your home financing needs.