Mortgage Lender Survey Down Payment Preferences & How They Influence Home Cost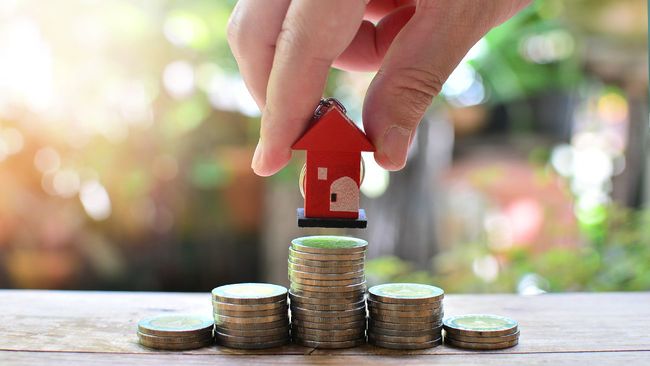 Survey: 53% of Americans prefer a 10% down payment
Here's what they may be missing…
American Financing today released its inaugural Mortgages in America Survey, an in-depth study examining mortgage, renting, and homeownership trends and preferences across the generations. According to the survey, 53% of Americans—including the majority of Millennials, Generation Xers, and Baby Boomers—prefer a 10% down payment of 15%, 20% or 30%. Although seeking the lowest option may seem intuitive to consumers, this finding suggests that they are neglecting to consider—or perhaps are unaware of—other factors that can influence the cost of a new home.
While affordable housing programs allowing a 10% down payment are available and appear to be an attractive option to prospective home buyers, it's important to consider factors like private mortgage insurance (PMI), which can play a significant role in the overall cost of a home. In essence, the lower your down payment, the higher you can expect your private mortgage insurance costs to run (with your credit score also playing a major role).
Private mortgage insurance can add a substantial sum to your monthly costs. This is typically a few hundred dollars. So, putting down 20% may be ideal for avoiding additional expenses. In that case, the bank is only taking on 80% of the risk, and so they will likely not require you to purchase extra insurance.
In addition to down payment preferences, survey findings also revealed the following:
Mortgage length preferences
Data on mortgage length preferences revealed generational variation. That is, while 30-year mortgages are most preferred among Millennials and Generation Xers, Baby Boomers prefer 15-year terms. As expected, older generations prefer to—and can afford to—pay off debt more quickly than younger generations. 
Renting vs. homeownership
According to the findings, less than a quarter of Millennials (24%) and just under half of Generation Xers (49%) own a home, while the majority of Baby Boomers are homeowners (77%).
On the flip side, 54% of Millennials are currently renting, compared with 39% of Generation Xers and just 20% of Baby Boomers. Notably, an increase of less than $100 per month would be enough to send nearly 40% of those renters packing—and a $101-$300 increase would cause another 37% to consider a move.
Marital status
In addition to comparing generational data, the survey also explored marital status. Results showed that married prospective home buyers are more likely to have a timeline of one to two years (37%). Meanwhile, single home buyers are more likely to cite five years as their ideal timeline to buy (41%). 
Just how well informed are Americans on mortgages?
Based on the data, a majority of Americans (56%) who are looking to purchase a home in the next five years do pay attention to mortgage interest rates. Still, nearly a quarter of Americans do not understand how interest rates work (23%), with Millennials being the least likely to understand (26%).
Millennial renters who are already concerned about college debt and the rising cost of living, lacking a fundamental understanding of mortgages can be a significant barrier to purchasing a first home. As such, it is crucial for younger generations to educate themselves and learn about their options.
With an eye on purchasing a home in the next five years, prospective buyers—and Millennials in particular—should make sure that they are saving enough money to meet their desired 10% down payment when the time comes. Setting a budget now will help immensely down the road when you're ready to close. With that in mind, here are some strategies you can implement to ensure that you are saving enough for a minimum 10% down payment:
How to save for a down payment
Create a plan based on your target timeline. Calculate how much you need to save each month in order to make a down payment in one year, three years, five years, or whatever your time frame may be. Then, put it into practice! Set aside that amount of money from your paycheck each month until you have met your goal. Of course, this isn't as easy as it seems in theory. It may require delaying gratification or cutting expenses from other parts of your budget. Foregoing that weekly coffee or cocktail will be well worth it when you finally have the keys to your home.
Look into home buyers assistance programs. There are countless home buyers assistance programs available all over the country. Do your research and locate the ones that are available in the area you're aiming to live. Also, consider combining them, allowing you to stack your savings and making homeownership more affordable and accessible.
Use gift money. One lesser-known way that you can obtain money toward a down payment is through financial gifts. Gifts can be used for conventional loans, as well as FHA, USDA, and VA loans. Gift donors can be a family member—related by blood, marriage or legal guardianship. Or, in the case of FHA loans, even an employer, charitable organization, friend or government agency may contribute.
And remember—before blindly aiming for that 10% down payment, bear in mind the additional expenses it entails. Be sure to factor in PMI or mortgage insurance premium (MIP) costs. Then, consider whether or not it truly makes sense to put 10% down. It may, in fact, be more expensive in the long run. If that's the case, it is wise to adapt your savings plan to meet a 20% down payment instead.
Equipped with the proper knowledge and adequate savings, the home of your dreams is within reach. And, before you know it, you'll be walking through the front door.
Methodology:
The Mortgages in America Survey was commissioned by American Financing and was conducted online using Survey Monkey. One thousand participants were polled, spanning across the United States. The demographics of those polled represented a broad range in household income, geographic location, age, and gender.