How Rising Mortgage Rates Affect You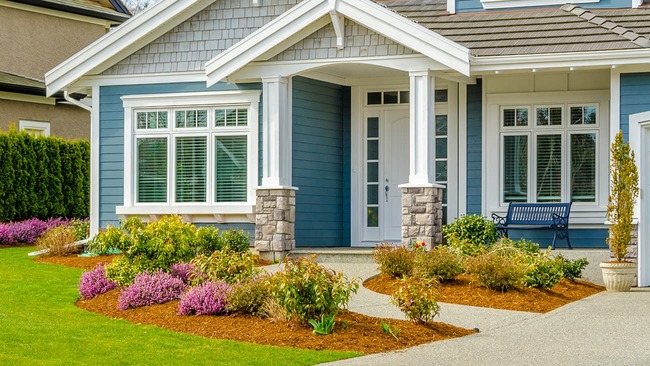 The roller coaster ride for mortgage rates continues. At the time of this writing, rates increased to pre-pandemic levels. Such drastic movement in a short period has many Americans second-guessing their decision to move forward with a home purchase or refinance.
Keep reading as we shed some light on mortgage rates.
Where are mortgage rates right now?
Due in large part to COVID-19 mortgage rates have been hovering at historically low levels. If you paid attention to mortgage rates during this time, you probably know that borrowers enjoyed record-low rates on multiple occasions. 
As more Americans become vaccinated and the risk of the virus gradually lessens, the economy follows suit. We're starting to see restaurants opening their doors, relaxed capacity limits, and people returning to work.
What does this all mean for mortgage rates? Rates tend to rise as the economy improves. And even though medical professionals state the significance of masks and social distancing for a bit longer, we can at least spot the finish line.
The days of sub-3% mortgage rates could be over. But qualified borrowers should have no problem scoring a rate well below 4%.* While it's not the record-low rates from a few months ago, it's still incredibly low by historical standards.
*Rates used are industry averages as of March 18, 2021. Not all borrowers may qualify for stated rates. Your ability to qualify for a near historic rate depends on many factors, including credit score, loan amount, loan program, etc.
Do daily rate changes make much of a difference?
It's unusual for rates to undergo drastic changes from day to day or even week to week. But industry experts learned a year ago that conventional wisdom doesn't apply as it relates to interest rates in a pandemic. Much like rates plummeted to all-time lows soon after the onset of the virus, they quickly rebounded following good economic news and talks of additional stimulus.
How do such changes impact those looking to buy or refinance a home? According to Forbes, a homebuyer would lose upwards of $20,000 in spending power with a rate of 3.25% instead of a 2.75% rate. That can be devastating for any buyer, but especially today's prospective buyers who must grapple with rising home prices, low inventory, and steep competition.
Where do rates go from here?
Nobody knows for certain what mortgage rates will do in the future. That said, the current rate trend aligns with forecasts from the beginning of the year. If anything, we've probably reached these higher rate levels a little sooner than expected.
Keep in mind that there are other factors besides the economic and global turmoil that influence mortgage rates. A borrower's financial profile, for example, plays a critical role in their ability to qualify for a home loan. High consumer debt and poor credit ultimately translate to a higher rate.
It's still a good time to buy a home
If you're on the fence about buying a home, be confident in moving forward with the process. You can still obtain an amazing deal with an interest rate near 3.5%. Though you might have less buying power than you would have several months ago, it's in your best interest to purchase a residence while prices are affordable.
So take steps now to shore up your finances if you haven't done so already. The spring homebuying season is officially here, and the last thing you want is to miss out on your dream home because you weren't pre-approved ahead of time. Expect plenty of competition and the possibility of being involved in a multiple-offer scenario.
Is now a good time to buy?
Take advantage of your refinance window
Almost half of all borrowers still have rates above 4% at the moment, per Black Knight. If you're a part of this group, you could be missing out on up to $1,000 in monthly savings. Our mortgage consultants suggest checking your rate if you don't know it and contacting a trusted lender if you have yet to refinance.
At American Financing, we understand the uncertainty that comes with rising mortgage rates. Perhaps you're going back and forth with a refinance or home purchase. Whatever the case, let our team of mortgage experts put your mind at ease.
Give us a call at (800) 910-4055 or apply online. We would be happy to review your situation and discuss possible loan programs.