Mortgage Loan Limits Increased in 2021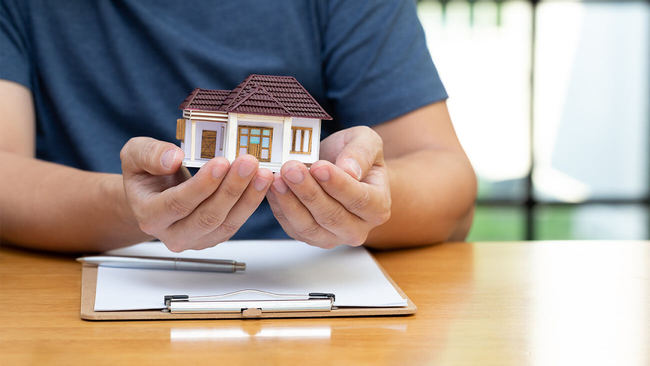 The Federal Housing Finance Agency increased conforming loan limits early in 2021, which made circumstances more favorable for buyers. The limit was raised to $548,250 for most parts of the U.S. Mortgage loan limits have now increased each of the last four years.
Understanding the conforming loan limit
The conforming loan limit is defined as the dollar cap on the size of a mortgage that Fannie Mae and Freddie Mac will purchase. The Housing and Economic Recovery Act (HERA) of 2008 requires that the limit be adjusted every year to reflect the latest market changes. In 2019, the FHFA set the level at $484,350.
Baseline limit
The recently increased conforming loan applies to single-family homes in all states except Hawaii and Alaska. Updated loan limits for multifamily properties between two and four units are as follows:
$653,550 for 2-unit properties

$789,950 for 3-unit properties

$981,700 for 4-unit properties
Why another increase?
Home prices increased by 13.2% in the last year alone. As a result, the baseline loan limit typically increases by the same percentage.
How the increase affects home buyers
Higher loan limits allow you to qualify for more home, which means you have a better chance of getting into your forever home, for less. Not to mention, rates have remained competitive late into 2021, so make it a point to start the mortgage pre-approval process sooner than later. Keep in mind that late summer and early fall are often the best times to buy a house. 
Jumbo vs. conforming loans
The impending loan limit increase applies to loans backed by Fannie Mae and Freddie Mac. But what if you require a mortgage that exceeds the 2021 conforming limit of $548,250? In this case, your lender would suggest a jumbo loan.
Let's say you're hoping to purchase a home in a hot real estate market such as Seattle, Portland, or Denver. A non-conforming mortgage, such as a jumbo loan, offers greater buying power for those looking in high-cost areas. Borrowers must have a steady employment history, a minimum credit score of 680, and be able to put 10% down in order to qualify for a jumbo loan.
It's no secret why jumbo loans are becoming more popular among borrowers — no mortgage insurance, competitive rates, and the convenience of a single loan for the entire loan amount. That said, you'll also need more reserves with this loan program. Plan to have 6-18 months of reserve (emergency) funds in a savings account prior to your closing date. 
No VA loan limits 
It was recently announced that while VA home loan funding fees would rise, limits would disappear in 2020. Starting in January of 2020, the Department of Veterans Affairs could begin backing loans that exceed the conforming loan limit. The elimination of VA loan limits have been a game-changer for military borrowers who are searching for either a larger home or a place of their own in a higher-priced market.
There's a lot to like about the VA home loan, including no down payment and no mortgage insurance for qualified borrowers. Another plus with the VA is that rates tend to be lower than what's available in a conventional mortgage because it's guaranteed by the government. Veterans, active duty, and qualified surviving spouses are all eligible for this loan.    
Ready to become a homeowner?
Between incredibly low rates and increased conforming loan limits, 2021 is the perfect year to attain your homeownership goals. But don't make the mistake of hiring just any lender. Our mortgage consultants will create a truly customized home loan based on your needs.
At American Financing, we simplify the mortgage process while keeping you informed from start to finish. There's never any pressure and there are no upfront fees — it's what separates us from other mortgage companies. Schedule an appointment online or reach out to American Financing at (800) 910-4055.
*FHA, VA, Conventional, and USDA loan requirements are subject to change. Non-QM loans may be temporarily unavailable. As a result of COVID-19, mortgage investors are unable to support as many loans, meaning underwriting guidelines for government and conventional loans are becoming more strict.