What is an HOA? The History and Cause for Covenants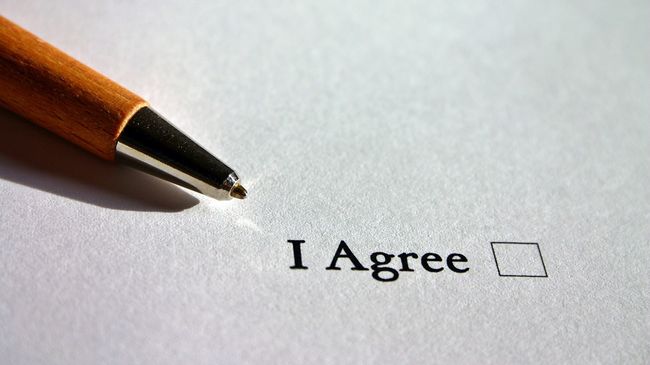 When shopping for your new home, you have a budget in mind. You may even have a neighborhood in mind. If you choose a home located in a common interest development, you'll need to be sure you take homeowners association (HOA) dues into consideration.
But first things first, even before you buy a property, it's important you understand HOAs and covenants.
What is an HOA?
An HOA is a legal entity or governing body charged with managing the property of a particular subdivision, condominium or planned unit development. They write and enforce rules to enrich your neighborhood.
What is a covenant?
HOA rules are called covenants, conditions, and restrictions (CC&Rs). Covenants or CC&Rs usually apply to the homeowner and the home. According to lawyers.com, they may cover what color you can paint your home, what you can plant in your yard, how high your fence is, and whether you can rent the property to someone else. There are usually noise restrictions, as well.
If you've fallen in love with a property in a covenant controlled community, it's in your best interest to request copies of governing documents  (bylaws, rules and regulations, meeting minutes, etc.) before making an offer.
What are the advantages of an HOA?
A key benefit of an HOA is living in a well-maintained community. This in turn keeps property values from declining. It also keeps you from living next to a home that's painted millennial pink, or living next to a home with obnoxious, party animal renters.
A second benefit is access to amenities like a pool, gym, playground, and more. It's a more private setting and is more convenient than having to commute to a nearby (and likely overcrowded) city park or pool.
Not a fan of confrontation? Mediation is third benefit that can come in handy if you're not making progress with a noisy neighbor. Sometimes, the HOA will even handle the situation itself.
What are the disadvantages of an HOA?
Property appearance requirements, such as: specific outdoor house colors or needing to have a fence may seem like unnecessary rules. After all, who likes being told what they can and cannot do? Unfortunately, rules are rules. So, if you're that person who wants to paint her home millennial pink, you may want to buy in another neighborhood, one that's not governed by an HOA.
For homeowners who choose to challenge the HOA rules, you can expect penalties. HOA's can issue fines if your lawn gets too dry, if your dog is the wrong breed (or size), or if your property is not maintained to HOA standards.
Let's not forget monthly dues or fees. These can vary from $100 a month to $1,000 a month (sometimes more, sometimes less) depending on where you reside. They're an expense that adds up quickly, but they pay for amenities and services that homeowners enjoy. So the benefits should outweigh the cost.
What do HOA fees cover?
Fees vary, so if you're looking to move to a community that's governed by an HOA, be sure to ask about their fee structure and services. Generally speaking, HOA fees cover:
Common area maintenance - depending on property type and location, this may include pools, playgrounds, elevators, shared walls / roofing / fencing, etc.

Infrastructure development

Snow removal

Trash removal, recycling, and sewage are often covered

Water and cable can be covered
The HOA board can also decide to impose special assessments that are beyond what the monthly dues cover. The assessments tend to deal with a needed improvement or emergency repair that's not covered by insurance.
If you fall behind on your fees, the HOA may be able to get a lien on your home, which can lead to (worst case scenario) foreclosure.
Can you opt out of an HOA?
You cannot. Membership is mandatory. That's why it's important to read the rules and regulations before buying a property that is governed by an HOA.
Homeowners Associations intend to make common interest developments great places to live. They bring a lot of value, protection, and resources to your neighborhood. Still, understanding what an HOA is and whether it's the right fit for you is a crucial step in the home buying journey — because, you're not just buying a home, you're buying into your community.  Make sure it's the right fit for you.
Remember, at American Financing we have salary-based mortgage consultants who can customize the right loan program for your new home purchase. We're licensed in all 50 states, so no matter where you are looking to buy, we're here to help! (800) 910-4055.