2019 Government Shutdown: How Were Borrowers Affected?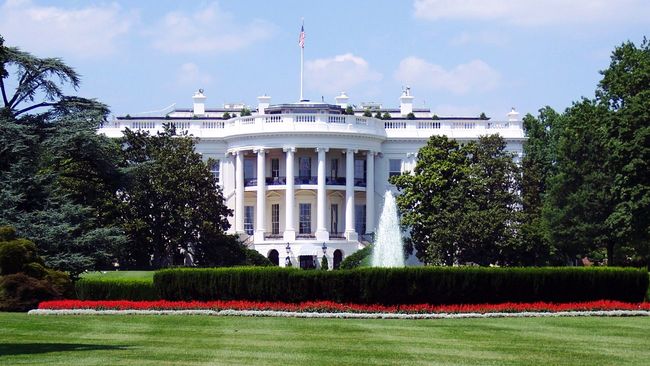 Though there may be disruptions in the home loan process, the government shutdown does — in fact — have a positive impact on mortgage originations. Here's what you need to know if you are applying for a home loan or are in the middle of the mortgage process.
Mortgage interest rates are falling
Mortgage rates follow the direction of the economy, and economic uncertainty causes mortgage rates to lower. As of January 2019, rates were lower than they've been in some time — 15-year fixed rates are as low as 3.75% and 30-year fixed rates are near 4.6%.
Regardless, rates have remained extremely competitive, meaning you shouldn't hold off on a new home purchase or refinance in 2021.
Learn more about what influences mortgage rates.
Little effect on FHA, VA, and conventional loans
Fannie Mae, Freddie Mac, Federal Housing Administration (FHA), and the Veterans Administration (VA) home loans are running as usual, yet they could still see a delay as a result of the government shutdown.
1/8/19 UPDATE: The IRS resumed income verification this week, as reported in a letter released Monday, January 7, 2019. The IRS said it may take a few days to get back to normal operating status.
When the IRS was closed, lenders could not verify tax transcripts (Form 4506-T). Lenders depend on IRS transcripts to ensure that the income the borrower has disclosed matches up with what is reported to the IRS. Taxpayers who work for big companies may not have too much of an issue if a bank or other lender is willing to accept W-2 forms the company has filed. Though in some cases, lenders can add the transcripts to your loan file after closing, which is why these loans can still be processed. Be sure to check with your lender.
Reverse mortgages are affected during the government shutdown
The Federal Housing Administration (FHA) released a notice stating it will not be making insurance endorsements for home equity conversion mortgages (HECM), also known as reverse mortgages, during the shutdown. "Some activities will continue as normal, albeit with 'limited staff assistance available and longer wait times for assistance,'" the FHA said. HECM payments will continue to be made to borrowers, as well as refunds on mortgage insurance premiums.
Government employee verification of employment
If a federal government employee is seeking a mortgage, and his employment verification is required prior to closing, a lender may be unable to complete a Verification of Employment (VOE) during a shutdown. This could create delays in receiving mortgage approval.
However, Fannie Mae released new guidance to ensure borrowers employed by the federal government are still eligible for mortgages.
The Fannie Mae Selling Guide now includes these employment policies:
If the lender is unable to obtain a verbal verification of employment during the shutdown, the Selling Guide permits the lender to obtain the verbal VOE after loan closing, up to the time of loan delivery.

For borrowers in the military, the Selling Guide allows for a Leave and Earnings Statement dated within 30 calendar days (or 31 days for longer months) prior to the note date in lieu of a verbal VOE.

If a borrower is furloughed on or after closing of the mortgage loan due to the shutdown, the loan remains eligible for sale, provided the lender has been able to obtain all required documentation (for example, pay stubs, IRS W2s, verbal VOEs) prior to delivery of the loan.

If employment has been validated by the Desktop Underwriter validation service, the validation will remain eligible for representation and warranty relief on employment provided the lender complies with the "close by" date in the DU message. Otherwise, the standard guidance provided above related to obtaining a VOE would apply.
The bottom line
We've experienced government shutdowns in the past. In fact, the 2019 closure marks number 19.  The most recent previous shutdown lasted more than two weeks in 2013 under President Barack Obama and a divided Congress. Still, FHA loans continued to be insured throughout the 2013 government shutdown. Fannie Mae and Freddie Mac loans were also not severely impacted, and VA originations continued running fairly smoothly.
The real concern around how the government shutdown affected mortgages was a potential closing delay among loans in the pipeline. But the market's current low mortgage rates create an incredible opportunity for home buyers and homeowners alike. If you're in the market for a new home or a mortgage refinance, it's worth speaking with a mortgage professional to see what makes sense for you.