FHFA Raises Loan Limits Again for 2021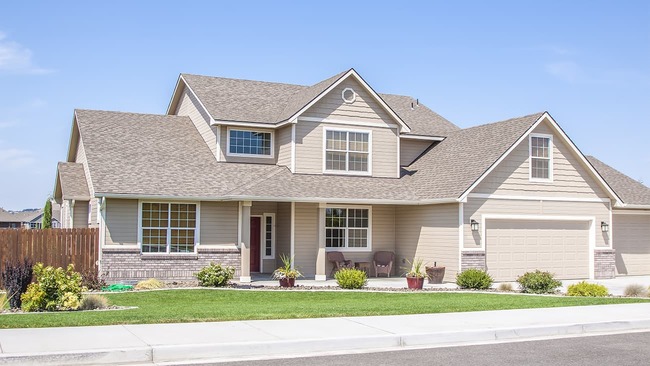 The Federal Housing Financing Agency announced that loan limits will be increasing for a fifth consecutive year in 2021. It's a move that reflects the strength of the housing market, an industry that continues to thrive despite the challenges brought on by the pandemic. 
Continue reading as we take a closer look at conforming loans, the new limits for 2021, and what it all means for home buyers.
What is a conforming loan?
Per the Consumer Financial Protection Bureau (CFPB), a conforming loan must meet certain criteria that allow Freddie Mac and Fannie Mae to purchase the loan. The mortgage giants pay the most attention to the loan limit, which alludes to the maximum loan amount they will purchase. These limits often change from one year to the next to account for the latest market changes.
Conforming loans remain an attractive option for buyers because they usually offer a lower interest rate compared to a non-conforming loan. Unlike conforming loans, a non-conforming loan can't be purchased by Fannie or Freddie. There's a good chance you'll explore this type of loan if you're hoping to buy a more expensive house and need to apply for a jumbo loan.
What are the loan limits for 2021?
Most of the U.S. will see an increased conforming loan limit of nearly 7.5%. That amounts to $548,250 — slightly higher than the limit of $510,400 in 2020.
As we mentioned in last year's article, the loan limit applies to single-family homes in all states except Hawaii and Alaska. Those who are interested in purchasing a home in these higher-cost areas should note the loan limit of $822,375 for one-unit properties. You will also find elevated loan limits in California, Colorado, New York, and New Jersey.
Why do these limits continue to increase?
Rising home prices have a lot to do with the recent trend of higher loan limits. According to the FHFA's House Price Index (HPI), home prices went up an average of 7.42% between the third quarters of 2019 and 2020. Conforming loan limits are set to mirror that same increase.
For buyers, it's easy to get caught up in the fact that home prices are still on an upward trajectory. But this doesn't mean you have to delay your home buying aspirations. In fact, the increased loan limits will open the door for both first-time homebuyers and those looking to upgrade to a larger home.
Good news for home buyers
So why should aspiring home buyers care about the increased loan limits? The big thing is that you'll have an easier time affording a home of your own. With many folks struggling to find a residence within the 2020 borrowing limit of $510,400, these revamped loan limits for 2021 provide much-needed flexibility.
Let's say you'd like to buy your forever home sooner than later. The higher conforming loan limits improve your chances of getting into this home, for less. You may even be able to forgo having to qualify for a jumbo loan as a result of the change.
Should you buy a house in 2021?
Just because the FHFA raised loan limits again doesn't mean you absolutely have to buy a house in 2021. Yes, mortgage rates are near record lows and experts predict that rates will remain low for years to come. But it's still important to account for your specific situation before jumping into the home loan process.
Spend some time assessing your financial picture and long-term goals. Do you feel weighed down by high-interest debt or student loans? Then it may be wise to pay down these balances prior to saving up for a down payment. 
Alternatively, perhaps you're in a condo or townhouse as a starter home and are ready to upgrade to your forever home. Consider tweaking your monthly budget and then exploring just how much home you can afford. From there, compare lenders and work with a mortgage consultant who has your best interests in mind.
At American Financing, our mortgage consultants will customize a loan to meet your needs. Whether you're searching for your first, next, or forever home, our team has you covered. We also have low-down payment options such as FHA and VA loans. 
Why continue to put off your homeownership goals? Historically low mortgage rates and higher loan limits make buying a home more affordable than ever.
See what our family-owned, national mortgage company can do for you. Call (800) 910-4055 or schedule an appointment online.