American Financing: An Unparalleled Ally for First-Time Homebuyers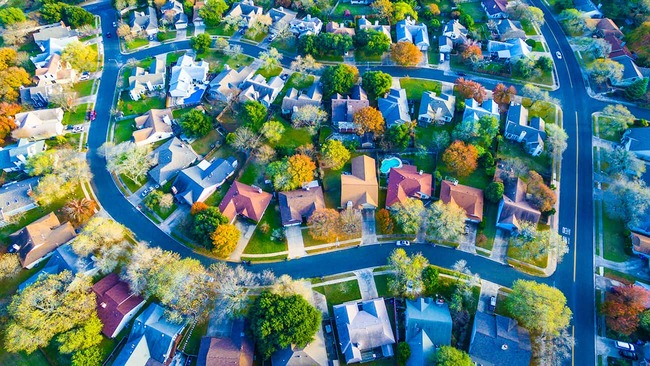 Are you considering purchasing your first home but worried about affordability, credit scores, and down payment requirements? American Financing may be your perfect companion in navigating the housing market. In a recent article, Jon McDonald from badcredit.org analyzes our services and strategies. Here are highlights from his post.
American Financing: Pioneering Credit Support for Potential Homeowners
The current housing market has been challenging, with home prices surging over 40% since 2020. In the face of these daunting figures, American Financing stands out in the mortgage lending industry for its remarkable support to first-time homebuyers. Its unique Mortgage Credit Care program offers up to six months of credit improvement advice – free of charge – to help potential buyers elevate their credit scores. This proactive approach distinguishes American Financing from other mortgage lenders who may shun those with poor credit. 
"American Financing sees its clients as lifelong customers, and overcoming a lower credit score is just one step in the journey," says Jonathan Payne, American Financing's VP of Sales. The firm's dedication to helping buyers regardless of their current financial situation is a testament to its long-term customer-oriented philosophy.
More Than a Lender: Offering Comprehensive Homebuyer Assistance
American Financing's personalized service transcends ordinary mortgage lenders. By collaborating with housing counseling organizations, they provide home-buying and ownership education that equips first-time buyers with crucial financial decision-making skills. They offer an array of loan options – including FHA, VA loans, and HUD-insured loans – and identify down payment assistance programs to help bridge the gap between a buyer's budget and current home prices.
The traditional 20% down payment is no longer an absolute requirement. American Financing offers alternative loan options and guidance that helps clients understand how to save towards their down payments. The impact of this assistance is significant. Jonathan says, "We can save customers up to $1,000 a month; that makes a big difference."
Nearly 25 Years of Dedication to First-Time Homebuyers
As it nears its 25th anniversary, American Financing continues prioritizing first-time homeowners, aiming to increase their number by ensuring they have suitable financial profiles for mortgage approval. Many clients who have successfully purchased their first homes with American Financing's guidance have returned to them for refinancing or to buy their next homes.
"Not every mortgage company takes that extra time to consult and provide guidance… We hope they will utilize us or refer their friends and family to us. That's what we strive to do and pride ourselves on," says Jonathan.
American Financing is dedicated to helping potential buyers navigate the path to homeownership, offering timely advice and emotional support. They invite would-be homeowners facing credit challenges to reach out. Jonathan assures, "We just want to help you get to a better situation."
In conclusion, American Financing might be your ideal partner if you're a first-time homebuyer feeling overwhelmed by the housing market's complexities. Their commitment to customer service, personalized financial guidance, and innovative credit care programs set them apart as mortgage a lender genuinely invested in helping you achieve your homeownership dreams.